Game 2014.126: Tigers at Twins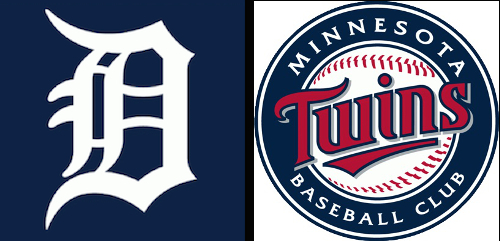 It's hard to find words to describe last night's game: not David Price's gem, not the scoreless wonders on offense. Perhaps I should just run the latest teaser from the cult classic Unlawfully Married. Although if I did have words, I'd have "bravo" for Price, and a couple others for Rajai Davis for the failed bunt followed by the GIDP with runners on 1st or 2nd, and for J.D. Martinez, for generally flailing and specifically waving at ball 4 with 2 runners on.
By losing a complete game start with no earned runs and only one hit, David Price joined a short list. By doing all that without giving up a walk, Price joined a list of one.
One would think that we could score some runs this weekend in Minnesota, but one never knows, does one?
As you may have heard by now, the Boston Red Sox are signing Cuban phenom Rusney Castillo beating out the Tigers and maybe one or two other teams. So that's off the table. The table's been a bit bare lately.
Series Overview:
Fri   8/22 8:10   Robby Ray (1-3. 5.33) vs Tommy Milone (L) (6-4, 3.99)
Sat  8/23 12:10 Buck Farmer (0-0, 7.20) vs Yohan Pino (1-5, 5.37)
Sat  8/23 7:10   Justin Verlander (10-11, 4.76) vs Trevor May (0-2, 9.00)
Sun 8/24 2:10   Max Scherzer (14-4, 3.07) vs Kyle Gibson (11-9, 4.13)
Four games, each at a different time. How often does that happen?
Tonight's How-About-A-Run-Or Two? Lineup:
Kinsler, 2B
Hunter, RF
Cabrera, 1B
V Martinez, DH
J Martinez, LF
Castellanos, 3B
Suarez, SS
Holaday, C
Davis, CF