Game 2014.127: Tigers at Twins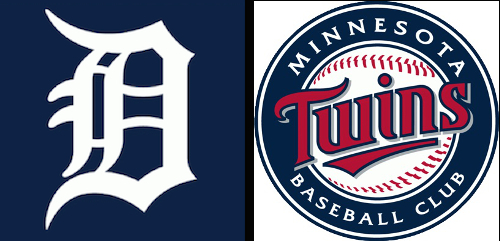 Well, that may have been the low point of the season.
Today, we get to see what the Tigers are made of. We may not want to know the answer to that one, but it will come regardless.
The Tigers play two today, sending young Buck Farmer out for the opener to try to slow down Adrian Peterson and the Twins.
Detroit returns Robby "Don't Look At How Fister Did Last Night" Ray and Ian "What He Said" Krol to Toledo, and bring up Buck Farmer (under double-header rules), Patrick McCoy, and Kyle "Might As Well Try Me" Lobstein.
Oh, and tip of the cap to Drew Smyly, with a 2-hit complete game shutout of the Blue Jays.
Today's One-Of-Them-May-Pitch Lineup:
Kinsler, 2B
Carrera, CF
Cabrera, 1B
V Martinez, DH
JD Martinez, LF
Castellanos, 3B
Kelly, RF
Avila, C
Romine, SS