Game 2017.7: Twins at Tigers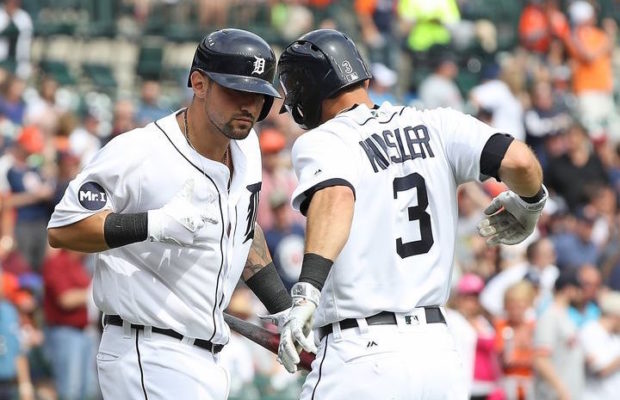 If you like pitching duels, you must have loved yesterday's Cy vs Cy contest. It was an exciting game and a great win. One thing is obvious: the Verlander train is still rolling down the same track it was on last season. The key moment of the game: with two on and nobody out Castellanos booted what should have been a double-play ball, and Verlander shrugged it off and got them out of the inning with only one run. A younger Verlander used to get visibly upset about things like that. It was all the sweeter that after costing the team a run (and about 20 more pitches for Verlander), Castellanos was the one who won the game. Great game, great win.
Next up is an early season surprise: the hot Minnesota Twins. Yes, the Twins. They are 5-1 and have been winning by blowout margins (they have a +17 run differential). They have three guys in the starting lineup with 1.000+ OPS: Jorge Polanco (1.117), Miguel Sano (1.308), and Jason Castro (1.165). Boyd, who struggled badly his first start, will have his work cut out for him.
Today's Lineup:
Kinsler, 2B
Castellanos, 3B
Cabrera, 1B
V Martinez, DH
Upton, LF
Mahtook, RF
McCann, C
Jones, CF
Machado, SS
Matthew Boyd, P
Upton is back with his back intact, let's see if his bat can match that which the Lettuce had. Dixon Machado cracks the lineup today, it will be nice to get a look at him.