Game 2017.8: Twins at Tigers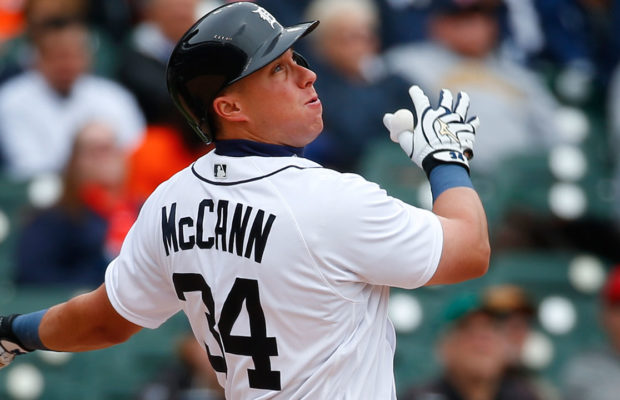 With Miguel Cabrera's bat beginning to appear on milk cartons throughout the greater Detroit area, the pitching staff once again stepped up to take a 2nd consecutive 2-1 game, and turn the ball over to Michael Fulmer (0.00 ERA) for today's game. Boyd was sharp, and was in danger of being pitch-counted out of the game with a live no-hitter. The bullpen has gone from shaky to streaky (which is an improvement), with Justin Wilson being the consistent arm. Wilson has now gone 4 2/3 without giving up a run, and sports a snazzy 0.429 WHIP.
Today's Lineup:
Kinsler, 2B
Castellanos, 3B
Cabrera, 1B
V Martinez, DH
Upton, LF
Collins, RF
McCann, C
Roman, CF
Iglesias, SS
Michael Fulmer, P
The Tigers get the hot bat of The Lettuce back in the lineup. Really. Romine is 2nd on the Tigers in OPS with 1.375 (Avila is first with only 4 ABs and 1.6000). In fact he is 6th on the Tigers in WAR (Kinsler leads the way there).