Game 2017.6: Red Sox at Tigers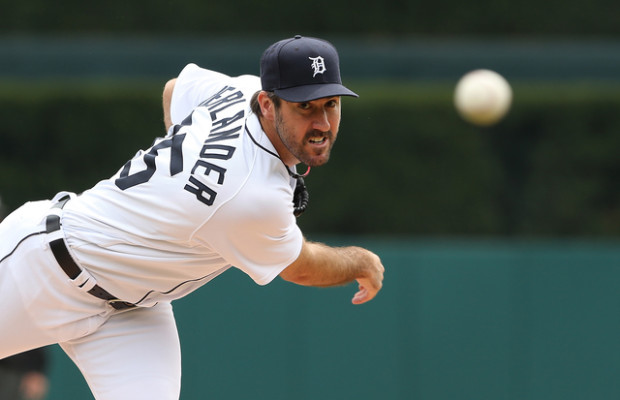 It feels strange finishing a weekend series on a Monday, but that's what we've got today.
We aren't the only ones tired of the 8th inning bullpen meltdowns (by meltdown I don't mean giving up runs or giving up leads, I'm talking about 4-run+ innings). The Tigers have shipped Bruce Rondon back to Toledo and brought up rookie Joe Jimenez. I'd also like to see Ausmus start doing what some have suggested here. If one of the Wilsons come in in the 7th and mows down the batter(s) he faces, why not bring him back for the 8th also?
Miggy finally got a couple marks in the hit column.
Today's Can't We Just Skip the 8th Inning? Lineup:
Kinsler, 2B
Castellanos, 3B
Cabrera, 1B
V Martinez, DH
Mahtook, RF
McCann, C
Jones, CF
Iglesias, SS
Roman, LF
Justin Verlander, P
Victor Martinez at least should be happy to see Chris Sale in a Boston uniform. Vmart has hit Sale at a .435 clip for his career, with a 1.242 OPS.
Lineup has been updated, Upton scratched with stiff back.