Game 2016.104: Astros at Tigers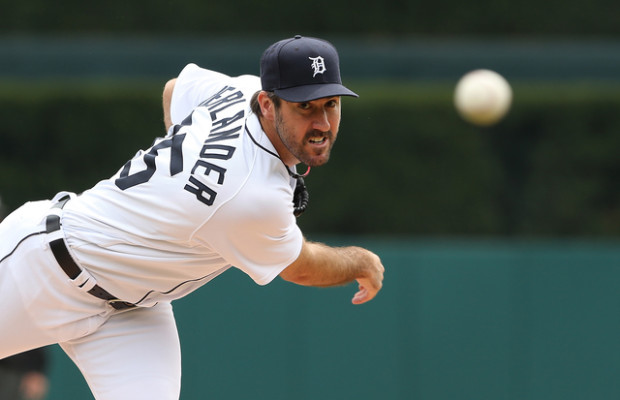 That's four in a row for the guys with the D on their hats (I'll take a moment to think how easily it could have been 7, if a couple of plays in Chicago had gone differently. OK, now I can move on). They didn't gain any ground on Cleveland, because, hey, Oakland A's, but they didn't lose any either. And since this series and the last were against Wild Card contenders, they have moved up in the Wild Card standings (currently a half game behind Houston, and 2 out of a spot). I'm with Craig Monroe on that though, the heck with the Wild Card, these guys can win the division, as long as they can get over the idea that they can't beat Cleveland–7 head-to-head left at the end of the season.
Jason Beck raises the possibility that Tyler Collins might stick around even after JD Martinez makes it back; the Tigers have been carrying an extra reliever for 2 months, and that doesn't seem as necessary now—when Lowe and Molleken made an appearance last night it was kind of an "oh yeah, I forgot we had those guys" moment. I like the idea, especially since Maybin seems pretty fragile. With Romine as the best backup infielder and Collins as the best back up outfielder, what would the point of Aviles be?
Today's good news: Justin Verlander is on the mound. In the month of July he is 3-0 with and ERA of 1.60 (4th best in the AL), and a WHIP of  0.950 (tied with Michael Fulmer for 4th best in the AL). His 37 strikeouts are 3rd best in the AL. If the season had started in July Verlander would be on the top of the list of Cy Young candidates.
Today's Let's Keep Streaking Lineup:
Kinsler, 2B
Maybin, CF
Cabrera, 1B
V Martinez, DH
Castellanos, 3B
Upton, LF
Collins, RF
McCann, C
Iglesias, SS