Game 2016.103: Astros at Tigers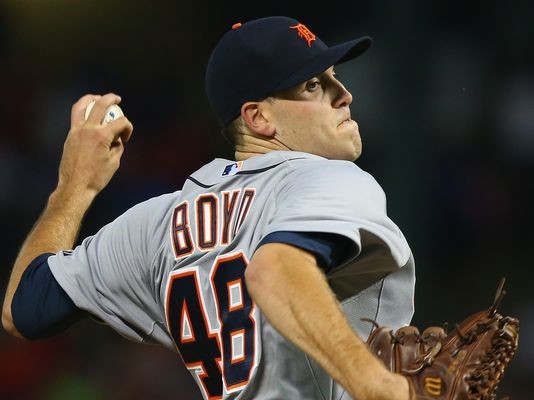 The Tigers near the trade deadline 54-28, with 37 of their remaining 60 games at home.
Good news tonight: Cameron Maybin is back in the lineup. Future good news: JD Martinez, Jordan Zimmermann, and Daniel Norris are all nearing their return dates, which will mean some decisions need to be made about the starting rotation, and subsequently the bullpen. Consider Boyd's start tonight an audition.
Having such important pieces on the cusp of return complicates trade deadline decisions a little bit. The loudest chatter on the trade front has been the Tiger pursuit of Milwaukee's Lucroy. There's not much to dislike about a .300 hitting catcher who is a plus fielder, but word is the Brewers would want McCann and at least one if not more top prospects, and we are a bit thin in the top prospect area as it is. In
Today's It's Astros, not "A Strohs"  Lineup:
Kinsler, 2B
Maybin, CF
Cabrera, 1B
V Martinez, DH
Castellanos, 3B
Upton, LF
Collins, RF
Saltalamacchia, C
Iglesias, SS