Game 2016.102: Red Sox at Tigers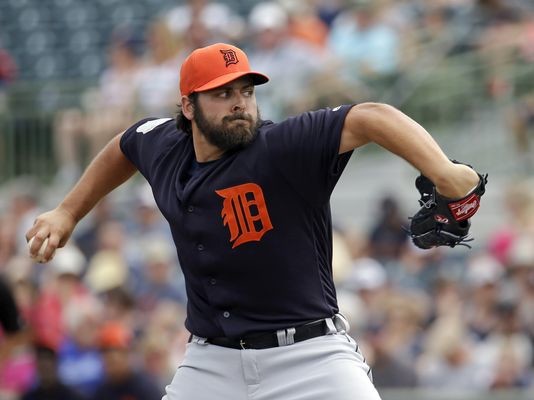 The Tigers got started early yesterday, only to be Pelfried shortly thereafter. But the bats came through again and the bullpen held it together just enough to eek out a win and guaranty a series victory. A sweep would be icing on the cake, but I like our chances with the pitching matchup.
Baseball-Reference game preview here.
1. Ian Kinsler, 2B
2. Jose Iglesias, SS
3. Miguel Cabrera, 1B
4. Victor Martinez, DH
5. Nick Castellanos, 3B
6. Justin Upton, LF
7. Mike Aviles, RF
8. James McCann, C
9. Tyler Collins, CF