Game 2016.100: Tigers at Red Sox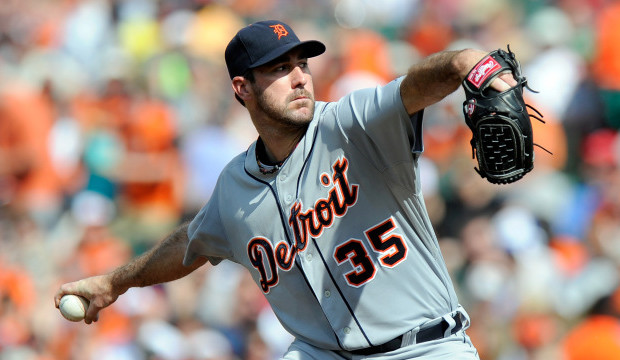 The Tigers went from a great series to a bad one in the span of about 4 hours. Poor defense and a very hittable bullpen were the culprits, as a series win was ripped from this team in true 2016 fashion.
The Tigers move on to Boston to take on the heavy hitting Red Sox. The Red Sox are dominating the majors, with 547 runs scored, nearly 50 more than the second place Rockies, and 61 more than the 2nd place AL team – the Blue Jays. BoSox team OPS is .835. Yes, team.
JV on the hill tonight. It may be time (not quite safe, but time) to call JV an ace again. Over his last 30 starts he's striking out more than a batter an inning and has a WHIP of 1.08. This month covering 4 starts he's allowed 5 ER in 27 2/3, with 32 Ks and a WHIP of .90.
I can't wait to get JD and Victor Martinez back.
Baseball-Reference game preview here.
1. 2B Ian Kinsler
2. SS Jose Iglesias
3. 1B Miguel Cabrera
4. DH Victor Martinez
5. 3B Nick Castellanos
6. LF Justin Upton
7. RF Mike Aviles
8. C James McCann
9. CF Andrew Romine