Game 2016.44: Phillies at Tigers.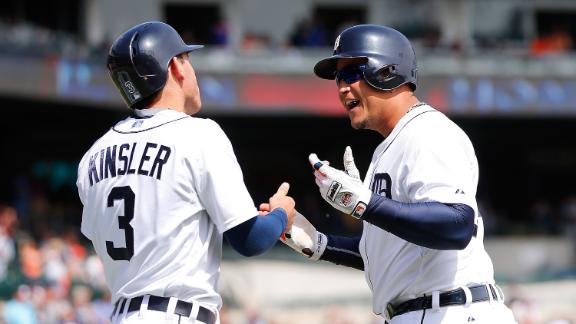 It's interleague time, the good kind this time. Most National League teams don't carry a DH type of guy; they have an extra Romine type of guy. So when it comes time to pencil in a DH, there is usually some .230 hitter batting 7th, which gives the home team an advantage. OK, theirs is long-in-the-tooth Ryan Howard, who does have some power, but is batting all of .161. The Phillies on the whole have been having trouble using those wood things you swing at the baseballs: their team OPS is a ridiculously low .651. In other words, they are team Anthony Gose. Their starting pitching though has been another story, and they have been managing to win without scoring much.
Tonight seems like it might be the night. Everything's all right. Mike Pelfrey might get that W, that has eluded him for so long. Cabrera is fine and in the lineup; Upton is a late scratch, but…Moya.
Today's Lineup:
Kinsler, 2B
JD Martinez, LF
Cabrera, 1B
V Martinez, DH
Castellanos, 3B
Moya, LF
Maybin, CF
McCann, C
Iglesias, SS