Game 2015.130: Tigers at Blue Jays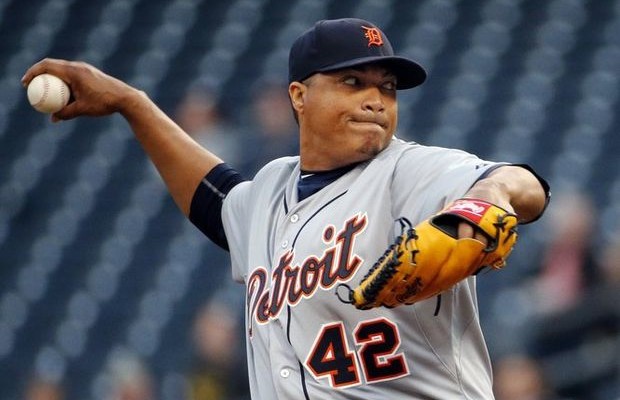 Well, yesterday's game was about as ugly as it gets. Edwin Encarnacion had 3 home runs and 9 RBI, which is about a month's work for Victor Martinez. Which is not to say today couldn't be just as bad: last outing Aflredo Simon dispelled the mirage he created when he through a 1-hit shutout, and was banged around for 8 runs in 4 innings. The Blue Jays may be having a big plate of pasta this afternoon.
Brad Ausmus said he was "embarrassed" by yesterday's game, which for him is practically a tirade.  So today Brad will be taking extreme measures: he swaps the Martinezes in the batting order.
Today's Wait, How Many Outs are There? Lineup:

Rajai Davis, LF
Ian Kinsler, 2B
Miguel Cabrera, 1B
JD Martinez, RF
Victor Martinez, DH
Nick Castellanos, 3B
James McCann, C
Jose Iglesias, SS
Anthony Gose, CF