Game 2015.27: Tigers at White Sox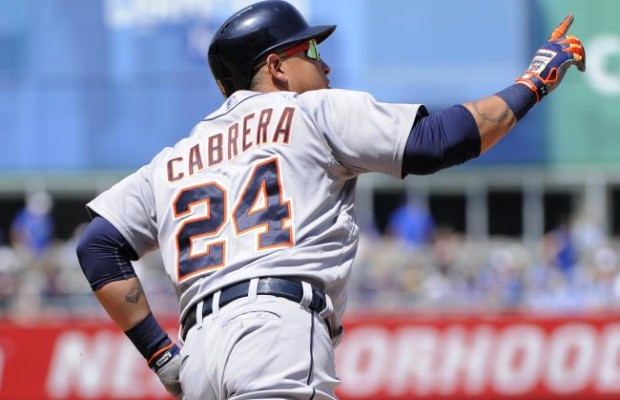 The Tigers looked like they were heading for a losing series in Kansas City, until a complete game gem by David Price and 5 innings or perfect game to start Sunday's game by Anibal Sanchez led them back to what turned out to be a satisfying series split.
Hopefully the day off didn't cool any momentum the Tigers had, and if momentum in baseball is really your next game's starter, let's hope Shane Greene pitches more like his first few starts than like his last two. The weather in Chicago is foggy and drizzly, and we know how the Tigers have done in sketchy weather this season. On the other hand, the White Sox have had a rough week and are riding a 5-game losing streak, which began with an empty-stadium loss and Baltimore, followed by a 4-game sweep by the Twins.
Tonight's lineup will be missing Jose Iglesias, who joins Rajai Davis in the tight groin club and is day-to-day. Iglesias' .345 bat will be replaced by The Lettuce, who is merely hitting .545 with an OPS of 1.188. Ladies and gentlemen, you don't get much better than that from your #9 hitters.
Tonight's Tightly-Groined Tigers lineup:
Anthony Gose, CF
Ian Kinsler, 2B
Miguel Cabrera, 1B
Victor Martinez, DH
JD Martinez, RF
Yoenis Cespedes, LF
Nick Castellanos, 3B
Alex Avila, C
Andrew Romine, SS