Tigers Trade for David Price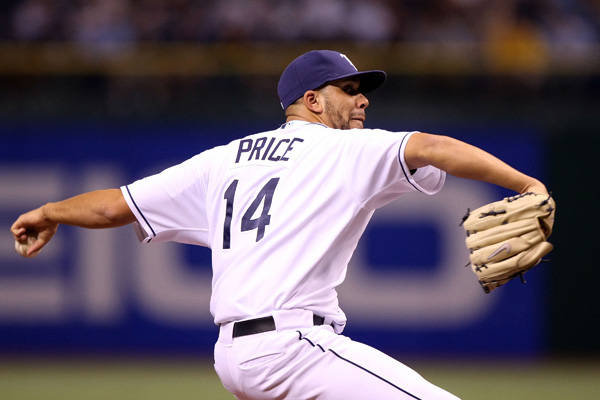 The Tigers pulled off a three-team blockbuster trade that sent Austin Jackson to the Seattle Mariners, and Drew Smyly  and minor-league shortstop Willy Adames to the Tampa Bay Rays for David Price. Tampa Bay also got Mariners infielder Nick Franklin in the deal.
In many ways the trade was classic Dave Dombrowski, who is not afraid to make the big deals, can work deals with multiple teams (Austin Jackson himself came to Detroit in the three-team Curtis Granderson deal), and can also at times fly under the radar–with all of the Price trade rumors flying around, the Tigers were never mentioned until an hour or two before the trade deadline.
This trade now leaves the Tigers with a bunch of guys named Cy: the last 3 consecutive Cy Young winners are now in the Tiger starting rotation. There is definitely an arms race on, as the Oakland A's nabbed Jon Lester as their Lefty for the Playoff Run. The Tigers certainly matched them.
The Tigers haven't been playing of late like a team ready for World Series contention though–they are only 5-9 since the All-Star break, with an inconsistent offense among other problems. And that is where Austin Jackson will be sorely missed in the short term–he has been a bright spot leading off the lineup since the break, hitting .362 with an OPS of .947.
For old times' sake, here is Austin  saving Galarraga's "perfect" game.
What are your views on the trade?