Game 2014.133: Tigers at White Sox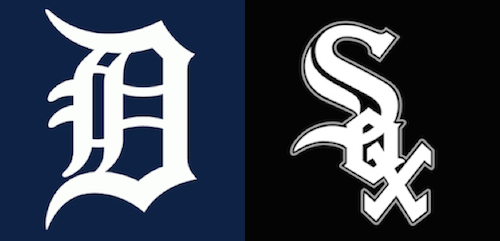 Baseball Reference Game Preview
Justin Verlander vs. Scott Carroll
Detroit closes out August and begins their next to last road trip before a home-heavy September with four against the Sox in Chicago, including a Saturday makeup doubleheader (and so far the doubleheaders haven't doubled our pleasure). The team has yet to put up a calendar month below .500 – let's see if they can punctuate this one a little more emphatically. Let's worry less about the Royals and more about how to correct going 17-19 against those other guys in this supposedly "weak" division.
…Evan Reed returns…. Imminent roster shuffle could leave someone on the 40-man to be DFA, or…  Sanchez might not be back, Tigers seem prepared to roll the dice with rookie fill-ins, but are they really?… Avila continues to be the terrible hitter with the knack for the big hit, thunder he stole from Kelly… Kinsler's drawing ire with the bat and raves for the glove, team could really use both… #CastellanosInLeft2015… Hunter's energy is energizing, gotta hand it to him. He's our Derek Jeter, sort of…. There's no problem with Miggy, except that there is, but really there isn't, although there might be. 3 HR in 220 PA is a little unusual, that's all, even with 400 doubles. He's been great at 1B, though, no lie… Suarez plays with a lot of swagger, which is annoying when he swaggers something stupid (would someone teach him how to slide, please?), but enjoyable otherwise. He is as good as it gets for any homegrown middle infield talent you'll ever see under current ownership, so enjoy it… Chambermaid! Brilliant, Stormin.' Tuck or no tuck? Tuck, tuck! How much do you tip a Chamberlain?… You've gotta tip it (the cap) to Phil Coke – he never stopped shrugging. Violently. We all need to eat some crow and acknowledge what he's done over the past couple months. I always wanted to keep him as bench coach, but now I think I might let him pitch once in a while, too… I wonder if Victor Martinez might get some consideration for MVP if the Tigers went all the way… I don't know why I find it so hard to forgive J.D. Martinez when he grounds out to 3B. Again. Look at those numbers. Holy cats. Where would we be without him?
Oh, right. The other team, the White Somethings. Well, they're really struggling of late and not that good, neither of which strikes me as good news (see Twins). We must not allow Jose Abreu to shame us again. Chicago plays better against Detroit, and that's a natural fact. Recent memory suggests that this holds less true late in the season.
Irrelevant Factor Of The Day: Until the most recent Tampa Bay series, I hadn't won a series since June and Texas. That's got to bode well for this series and the stretch. Somehow. Doesn't it?