Game 2014.132: Yankees at Tigers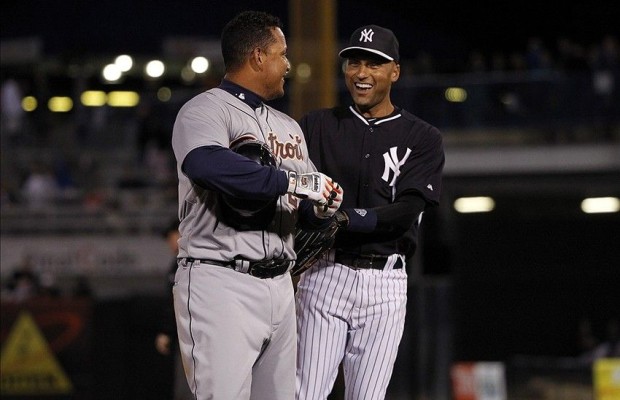 Derek Jeter – I've enjoyed watching you play for the past twenty years. Best of luck with whatever is next.
Drew Smyly has allowed fewer runs in 5 starts with the Tampa Bay Rays than David Price allowed last night in the 3rd inning.
In no way would I go back and unwind that deal. I loved it then and I love it now. But baseball is a funny game, and there are a lot of intangibles which we can't see nor measure. For the better part of the last four years, we all took those intangibles for granted, and many of us, including me, even suggested that other teams had better intangibles than us. I blamed the manager. Though it sure did seem that things tended to fall the right way for the Tigers more often than not.
Not I'm starting to rethink whether we were missing much at all.
This team is missing something. Perhaps JV isn't the same in the clubhouse, or Miggy's injury means he can't laugh as much, or the bullpen is on pins and needles and that's hurting things. But this team hasn't been right in a month, and I'm not sure how we get there.
Winning is contagious, Royals are showing us that. Is mediocrity the same?
There's still time, the Royals can't play .800 ball the rest of the way out. But they're likely going to play better than .500 ball. Can we be 3 games better than whatever that number is?
Kyle Lobstein makes his first career start this afternoon. I'll be tuned in all game. Let's go Tigers.
#DoItForTheRotation
1. Rajai Davis, CF
2. Ian Kinsler, 2B
3. Miguel Cabrera, 1B
4. Victor Martinez, DH
5. J.D. Martinez, RF
6. Nick Castellanos, 3B
7. Don Kelly, LF
8. Alex Avila, C
9. Andrew Romine, SS