Game 2014.131: Yankees at Tigers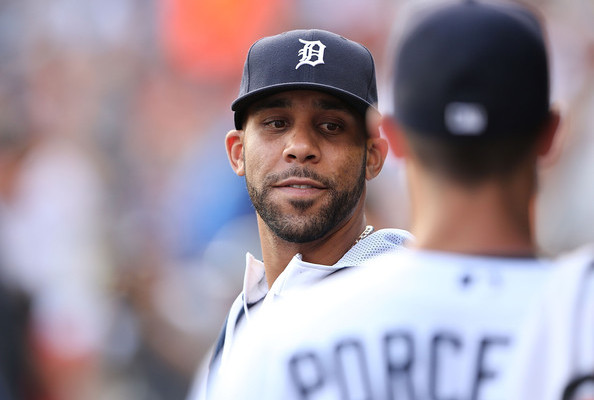 71-59, 1.5 games behind, .5 WC games back.
Last night's win was a real, professional win. 5-2 is a score that seems like an appropriate margin for a good, but not obnoxious, team. If the San Antonio Spurs played baseball, they would win most games 5-2.
Ricky P was phenomenal, again, scattering 9 hits over 8 innings and walking none. He's only allowed 8 walks in his last 10 starts, and none (NONE!) in his last 3 games, spanning 23 innings. Keep that in mind when a reliever walks the first guy he sees tonight.
If Porcello pitches like this over the final 5 weeks, he may be slotted as the 3rd pitcher in a playoff series, or the 3rd guy to hit in a Tigers foursome caddied by JV. Note, it just hit me that there is a real chance that we don't get to see this rotation in the playoffs. Who knows if Illitch can afford to keep Scherzer around, or of Max even wants to stay. But what a shame it would be to not give this rotation a shot. I'm going to start a movement. #DoItForTheRotation We'll see if this picks up more steam than my last movement #StopLettingQuasimodoMakeAirplaneSeats.
The Tigers crowd last night got a little emotional with Joe, chanting "Let's Go Joe" as he got going in the 9th. Joe heard it, and I'm sure the team loved it. We're stuck with him, might as well see if we can help him in anyway. The crowd at Comerica is the best.
David Price takes the mount tonight, looking to rebound from a one hit complete game blowout loss.
#DoItForTheRotation
1. Ian Kinsler, 2B
2. Torii Hunter, RF
3. Miguel Cabrera, 1B
4. Victor Martinez, DH
5. J.D. Martinez, LF
6. Nick Castellanos, 3B
7. Alex Avila, C
8. Eugenio Suarez, SS
9. Rajai Davis, CF