Game 2014.130: Yankees at Tigers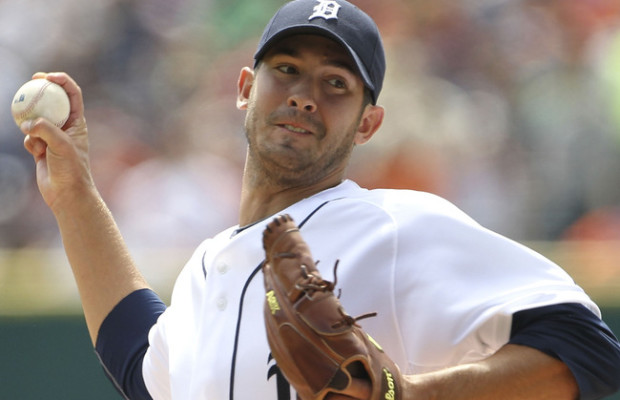 70-59, 2nd place, 1.5 games back, .5 WC games back. Lots of teams to watch these days.
I gotta admit, it's hard to find the motivation to prepare for this series. The Tigers have been in a three month tailspin, peppered with just enough respites to keep hope alive.
You know, one of the DTW posters (can someone remind me) used to do a nice write-up every 18 games, calling them innings. There are 9 innings in a season (18 games x 9 = 162). The season is in the 8th inning. We're turning it over to our bullpen, down by a run. Chad Qualls to save the day? As Smoking Loon pointed out, we're still in it.
Lots of baseball left.
Rick Porcello on the mound tonight.
1. Ian Kinsler, 2B
2. Torii Hunter, RF
3. Miguel Cabrera, 1B
4. Victor Martinez, DH
5. J.D. Martinez, LF
6. Nick Castellanos, 3B
7. Alex Avila, C
8. Eugenio Suarez, SS
9. Rajai Davis, CF