Game 2014.129: Tigers at Twins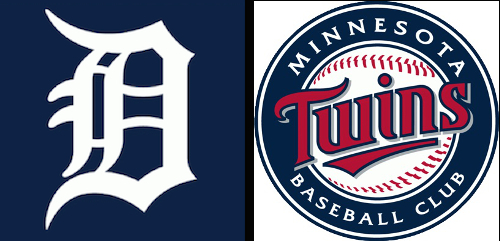 Torii had said last week that he felt there was a lack of energy on the team, but that last night was different: "We had to go out there and come with a little more fight," Torii Hunter said. "We lost the last two and we lost big. Those guys are taking first and third, stealing bases. So today, we played a little harder, and I could see it."
So instead of facing a disastrous 4-game sweep, today the Tigers look for a split to the series, thanks in large part to some clutch hitting by The Rooks, Castellanos and Suarez. Verlander was not great, but he was good enough to keep Detroit in the game. He had good velocity on his fastball right up until the time that he was pulled–at just the right time, for once, much to his great displeasure.
Miguel Cabrera had a rough day, grounding into two rally-killing double plays. When he finally did roll a single up the middle and was lifted for a pinch-runner, he noticeably limped heading back to the clubhouse. Yes, it's time for that old theme again: don't play Cabrera at DH. Here's the tally up until before yesterday's game:
.200 BA .327 SLG .582 OPS
That's Don Kelly territory there. It's a pretty small sample size, and the situational aspect should also be taken into account: Ausmus puts Cabrera at DH on days when he is sore, or for a day game after a night game, or the 2nd game of a double-header, etc. In other words, precisely when he is least likely to be at his best. But that's my whole point. Why not give him an actual game off instead of the DH thing? It would be better for him, and we can probably cover the .582 OPS we'd be missing.
And there is today's lineup, so it looks like Cabrera needs a day off anyway.
Today's Let's-Get-This-Split-Then-Split Lineup:
Davis, CF
Kinsler, 2B
Hunter, RF
V Martinez, DH
J Martinez, LF
Castellanos, 3B
Avila, C
Suarez, SS
Kelly, 1B