Game 2014.128: Tigers at Twins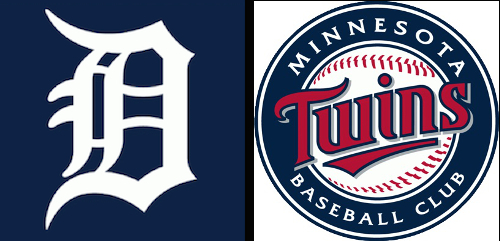 Well, we got to see most of the Mud Hen pitching staff that first game, so that saves a drive to Toledo. Lobstein wasn't bad, really: 3 runs over 5 2/3 innings. Not that it mattered by that point.
Tonight, Justin Verlander returns after missing a start with a not-damaged shoulder. It will be interesting to see if they've got him on a short pitch count. On the one hand, that would make sense after missing a start with a sore shoulder; on the other hand, you have the bullpen.
Tonight's Saving-Romine-For-The-Bullpen Lineup:
Kinsler, 2B
Hunter, RF
Cabrera, DH
V Martinez, 1B
J Martinez, LF
Castellanos, 3B
Holaday, C
Suarez, SS
Davis, CF