Game 2014.116: Tigers at Pirates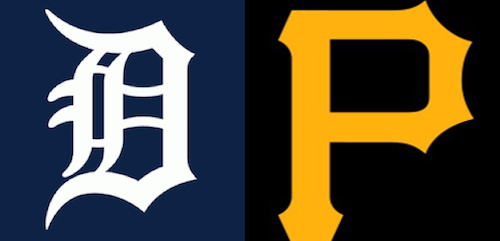 I don't know about any of you, but I'm still exhausted from last night's game, and the disappointing road trip as a whole. I can imagine how some of the players feel this morning.
The road trip finally comes to a close with two in Pittsburgh, the front end of an unusual 4-game home and away match up with the Pirates, as the Tigers cling to a dwindling 1/2 game lead over the red-hot Royals who have won 7 straight.
There were a whole host of moves made in the aftermath of the Sanchez/Soria injuries and burning of the bullpen arms last night:
The Tigers officially place Soria on the 15-day disabled list (left oblique strain) retroactive to yesterday.
The Tigers optioned the contracts of Blaine Hardy and Patrick McCoy (each of whom threw 3 innings last night) to Toledo.
The Tigers recalled our old friends Ian Krol and Justin Miller from Toledo (well, maybe not exactly friends, especially in Krol's case. But fresh arms).
The Tigers purchased the contract of RHP Kevin Whelan from Toledo. Whelan, a career minor-leaguer, had a 1.85 ERA and 20 saves with the Mud Hens.
To make room on the 40-man roster for Whelan, the Tigers released once-heralded prospect Casey Crosby.
The Tigers announced Robby Ray will start Tuesday against Pittsburgh. Ray was originally scheduled to take the Sanchez slot in the rotation (Wednesday), but bumped up into Porcello's spot after he finished off last night's marathon.
Another spot on the roster has to be cleared before Ray pitches on Tuesday. If today's game happens to get rained out (rain is in the forecast) and made up as a double-header Tuesday, Ray could be added to the roster under double-header rules without having to return any of the new call-ups to Toledo until later.
Tonight's Pitcher-Gets-To-Bat Lineup:
Davis, CF
Kinsler, 2B
Cabrera, 3B
V Martinez, 1B
Hunter, RF
JD Martinez, LF
Avila, C
Suarez, SS
Verlander, P
For some reason Carrera, the only player with fresh legs on the team, starts this one on the bench. Cabrera moves over to the hot corner to keep Victor's bat in the lineup.