Game 2014.117: Tigers at Pirates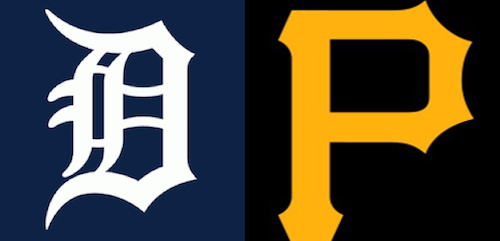 OK, looks like even Nature has our number; the hoped-for rainout was not to be. As far as what happened afterward, Verlander couldn't make it past the first inning, the new guys did what new guys do, and the pitching staff–supposedly the strong point of the team–is in full freak-out mode, though the skipper remains calm. I watched all 19 innings of the Toronto game, but couldn't stay awake through that one.
It would seem to be time to trash the Jackson/Smyly/Price trade. Jackson was the hottest post-break hitter on the team, and the Tigers have struggled to score runs since the trade. Smyly meanwhile went out and had the Start of the Night last night, with 7 2/3 innings of shutout ball (with 9 Ks). On the other hand, with Verlander possibly injured (inflammation but not structural damage) and Sanchez out, the starting rotation is suddenly one of the team weaknesses (along with hitting and base running and fielding), and going down a playoff contention stretch you have to like Price vs. Smyly. And those of us who have been around awhile know Austin is a streaky sort (I was always skeptical of the narrative that explained Austin's hot streak as being moved back into the leadoff spot…wasn't his playoff hot streak explained as moving out of the leadoff spot?).  So I'm holding out on judging this trade for now.
Speaking of trades, Robby "You Got Me and Some Ham Sandwiches for Fister" Ray gets another shot at the bigs tonight, just one of many Tigers moves:
The Tigers placed Anibal Sanchez on the 15-day DL retroactive to August 9th. Ooh. Slick move. Thought he was already DL'd.
The Tigers recalled Blaine Hardy and Robbie Ray from Toledo
The Tigers optioned Justin Miller to Toledo.
The Tigers announced Buck Farmer–RHP, AA guy–barely, 2 starts out of A ball– will start Wednesday's game (corresponding roster move to be made–somebody needs to be bumped from the 40-man roster. I am guessing Drew "Broke Back" VerHagen). I'll admit I know little about him, but Buck Farmer is just a really good baseball name.
This is hard to explain, but the front office just pulled a good move.
You would think Hardy would not be eligible to return from Toledo yet, but you would be wrong. He can return to replace a player placed on the DL, which Anibal Sanchez just was. Yes, the Tigers announced he was going on the DL, but they didn't actually officially DL him yet, which allowed them to bring back Hardy after 1 whole day in Toledo, since the official "cooling" time is waived to replace a player put on the DL. Score 1 for the front office.
Tonight's Predicting-Zeke-as-POG Lineup:
Davis, LF
Carrera, CF
Kinsler, 2B
Cabrera, 3B
V Martinez, 1B
JD Martinez, RF
Avila, C
Suarez, SS
Ray, P