Game 2014.108: Tigers 4, Rockies 0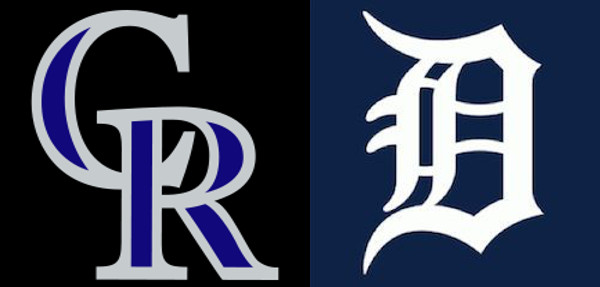 The Tigers roared load and often last night, scoring in every inning but the 9th, which hasn't happened since 1912. For a while it looked like they might get a chance to bat in the 9th also, as lefty du jour Pat McCoy made an inauspicious debut, giving up three runs without recording an out, but Phil Coke bailed him out. Starter Rick Porcello was a different story though, as he threw his 4th consecutive strong start, allowing only 7 base runners over 8 innings. With last night's game in, Porcello has quietly taken over the team lead in ERA at 3.18.
This afternoon Anibal Sanchez is the broom man as the Tigers go for the home sweep.
The Rockies trot out yet another lefty today, Jorge De La Rosa. The Tigers sometimes struggle against lefties, but this isn't a strategy for Colorado; it's all they've got right now. This will be the 19th consecutive lefty start for them.
Tigers It Worked Last Night Let's Try It Again Lineup:
Davis, CF
Kinsler, 2B
Cabrera, 1B
V Martinez, DH
Hunter, RF
JD Martinez, LF
Castellanos, 3B
Avila, C
Suarez, SS