Game 2014.71: Tigers at Indians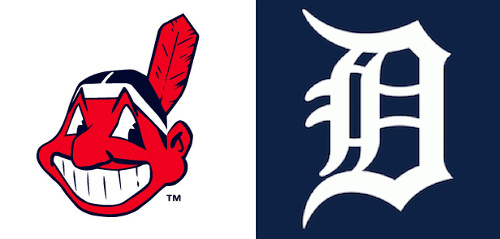 Justin Verlander's name comes up again in the rotation, and this will be his 8th shot at getting back into form. In the last 8 Tiger starts, we have 6 QS, and 2 non QS – Verlander and Scherzer. Those guys are allowed to have off-games, but we pay them in part to prevent slides like this. Neither JV nor Scherzer is doing his job this year.
Matthew Leach of MLB.com posted a tremendous article about Verlander's decline yesterday. Leach makes a compelling argument that Verlander's location is really the problem; which makes me thing that this can be fixed. It's an arm angle, or a landing spot, or something in the mechanics. The velocity is there, and I think the movement is there on the secondary pitches. But he has got to want to get better.
LHP Pat McCoy has been called up from Toledo, and he's not on the 40 man. Move coming shortly.
7:15 PM start tonight against the kid Bauer. Bauer has been decent enough this year – 4.20 ERA and a 1.40 WHIP, and he held Detroit to 2 ER over 6 a month ago.
1. Kinsler, 2B
2. Jackson, CF
3. Cabrera, 1B
4. Martinez, DH
5. Martinez, RF
6. Castellanos, 3B
7. Avila, C
8. Suarez, SS
9. Davis, LF