Game 2014.67 Royals at Tigers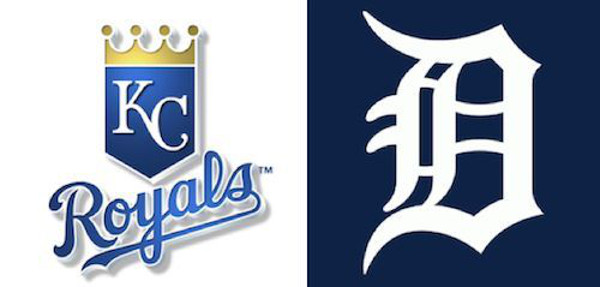 After dropping Game 1 of the crucial Tigers/Royals series, the Tigers come back with one of their A-list starters to try to even things up, and keep their tenuous hold on first place in the Parity Division.
Don't worry about Justin Verlander though, he will get things back together, so says Verlander Nemesis Billy Butler:
He's going to come back to the form he was. That's just how it is. You don't have that many trophies, that many accolades, not to.
Well, that may be a little bit of wishful thinking on Butler's part. Butler may be one of the few batters in MLB who would be truly sad to see Verlander disappear. Butler is a very good hitter, although one having a bit of an off year. But there is no explaining how good he has been against Justin Verlander. Check out these career numbers: .434 BA 1.079 OPS (86 PA). I can't think of any other batter/pitcher matchup like that, not with a Cy Young caliber pitcher. Definitely one to file in the "that's baseball" file.
The matchup tonight looks a lot better: Max Scherzer is coming off the best start of his career (although that may make him a "bounce" candidate, to use horse racing lingo), and other than Alex Gordon (7-for-18) nobody on the Royals has ever done much of anything against him. Eric Hosmer (3-for-20) and Mike Moustakas (3-for 18) look like K-bait, as those two and Cain have already combined for 19 strikeouts against Max.
Torii Hunter gets the night off after leaving with a cramp, which is maybe some karma for Torii poking fun at Lebron. Funny stuff though.
Tonight's JD to the Rescue Lineup:
Davis, LF
Kinsler, 2B
Cabrera, 1B
V Martinez, DH
JD Martinez RF
Castellanos, 3B
Jackson, CF
Avila, C
Suarez, SS
Max has had his two best starts of the season with Holaday behind the plate. Tonight Alex tries to keep up. Austin finally got an RBI, so is bounced back to 7th in the order.