Game 2014.66 Postgame: Royals 11, Tigers 8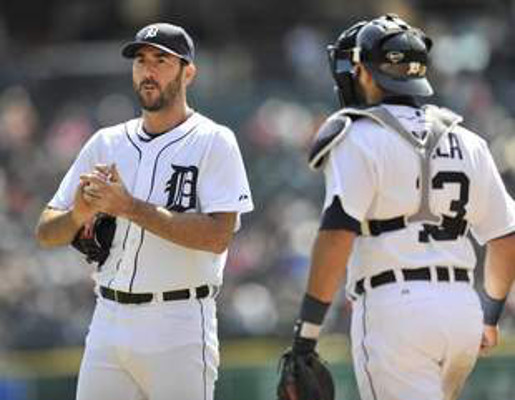 "Troublesome" hardly covers it Mr. Verlander, but now that I think of it, maybe you should stop working on the stuff you are working on, because it's only getting worse.
The numbers were bad: 7 runs in 6 innings, with 12 hits and 2 walks, which adds up to a meaty WHIP of 2.33 for the game. One more of these starts should be enough to tip Verlander over the 5.00 ERA mark (he sits at 4.98 right now). But even worse was watching the clouds gather inning by inning, knowing the downpour was inevitable.
It didn't help matters that Reed followed Verlander with a meltdown encore (which included one of the ever-popular pitcher's errors), but there were bright spots in the game.
The 9th inning scrub rally was nice, and signs of life from JD are always welcome. Rajai made the best of getting back in the lineup, with a 3-5 day with 2 RBI, 1 SB, and an assist at home (not many of those in these parts). And Blaine Hardy had a good first outing–now somebody sequester him so he doesn't catch Blowpenitis.
We've got 3 more to go with these guys, and the weak starter out of the way, so I hope to see some good baseball this week. And we're still in first, as we always say. Thought I'd better get that one in while the getting's still good.