Game 2014.67 Postgame: Royals 11, Tigers 4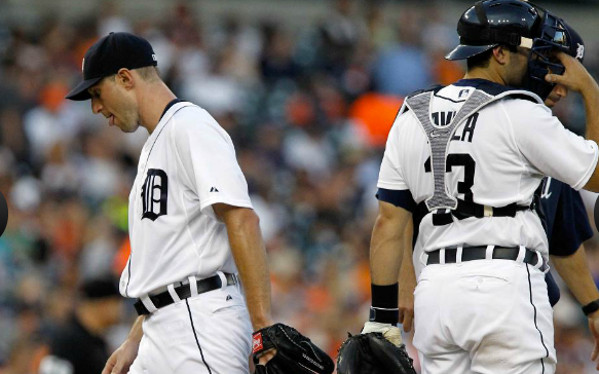 Well, that hardly deserves a postgame post, does it?
Here is this week's cumulative Ace Summary, sponsored by Hit Parade:
10 Innings
17 Runs
22 Hits
3 Walks
7 Strikeouts
15.30 ERA
2.50 WHIP
Well, at least we're in 2nd place.
JD Martinez went 3-for-4 in a losing cause (and was robbed of a HR by Cain), for his 2nd straight good game at the plate (not so good in right field).