Game 2016.141: Orioles at Tigers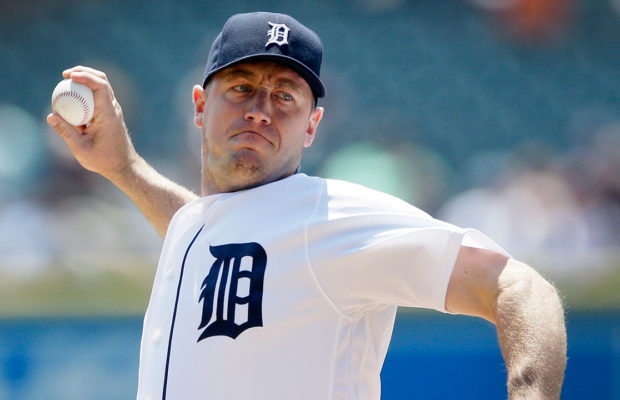 The Tigers now sit with basically a 50-50 chance of making the playoffs, if you believe the projections. That's not really what we were looking for before the season started, but considering the Tigers went into June at 24-27, it's not so bad.
Tonight is the Zimmermann Experiment phase of the Wild Card Project. Zimmermann's last comeback from DL was forgettable, or, even worse, not forgettable. Zimmermann faces off against Ubaldo Jimenez, who the Tigers knocked about for 5 runs in 5 innings last time up. Jimenez got in such a funk that he got the Sanchez Bullpen Banishment treatment, but he has been good lately, with a 1.01 WHIP over the last 30 days, and a 2-hit complete game win last time out.
I was pretty off with my prediction for a good Upton game last night. The Upster whiffed 3 times and left 5 guys on base. I'll try again tonight and predict good things from the Bottom of the Order Boys: Erick Aybar is 6-for-16 with a HR against Jimenez, and Iglesias is 4-for-7 with a triple.
Today's Lineup:
Kinsler, 2B
Maybin, CF
Cabrera, 1B
V Martinez, DH
JD Martinez, RF
Upton, LF
Saltalamacchia, C
Aybar, 3B
Iglesias, SS