Game 2016.65: Tigers at White Sox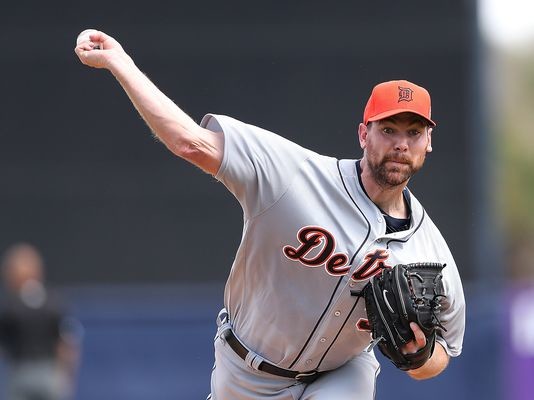 The Tigers held on last night, and now we have a rubber-game rematch between Sale and Pelfrey to decide the series. The last time the two faced Pelfrey won his first game as a Tiger, and Cameron Maybin and the Martinezes did the damage at the plate. I wonder what kind of odds you could get on Pelfrey beating Sale back-to-back?
I'm with those wondering why we are still carrying an extra pitcher and a short bench, with a few guys banged up. Aviles is back in the lineup again, sore wrist and all.
Today's Lineup:

Kinsler, 2B
Iglesias, SS
Cabrera, 1B
Castellanos, 3B
JD Martinez, RF
Upton, DH
McCann, C
Aviles, LF
Iglesias, SS
Victor is out again, which really hurts—Victor is one of the few guys that has consistently had Sales number, which makes me think his "knee issues" might be more serious than we are being led to believe.