Game 2016.25: Tigers at Indians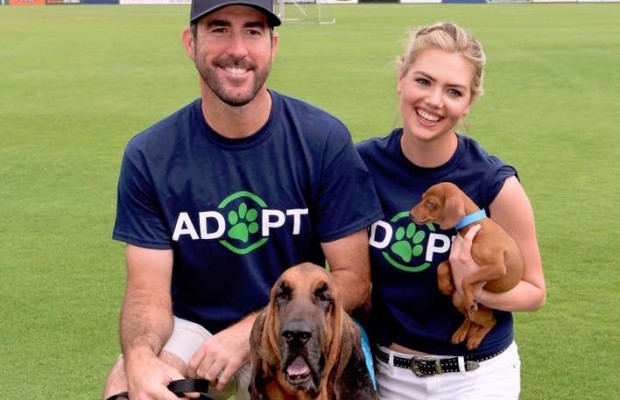 The Tigers are riding a five-game winning streak after a sweep of the struggling Twins. The big news though is that Kate Upton is engaged to tonight's starting pitcher, as E! News scoops ESPN with the exclusive leak.
Of course now we will all be treated to various theories blaming/crediting the engagement for Verlander's woes/success on the mound, if what happened when it first came out that they were dating is any guide (that version was the "blaming" one). Upton's net worth is estimated at a measly $20 million, so she may be in it for the money.
I know what you are all thinking…where is the picture of the ring? OK, here you go.
On a frivolously baseball-specific note, Verlander last beat the Indians on April 17, 2014.
The Cannon returns: James McCann has been recalled from the DL and is in tonight's starting lineup. To make room for McCann, the Tigers trade Bobby "The Rental" Wilson back to Texas (he came from there in the Holaday trade) and got 27 year old minor league left-hander Chad Bell from the Rangers.
Tonight's game will be starting at the unfashionably early time of 6:10.
Today's Five-And-Counting Lineup:
Kinsler, 2B
JD Martinez, LF
Cabrera, 1B
V Martinez, DH
Upton, LF
Castellanos, 3B
McCann, C
Gose, CF
Iglesias, SS
I guess it's nice to get McCann back into the lineup. But it's worth noting that Saltalamacchia is a career 4-for-5 against tonight's pitcher Josh Tomlin, with a home run, a double, and an OPS of 2.433. Hmm, maybe McCann could have waited until tomorrow?