Game 2016.23: Tigers at Twinkies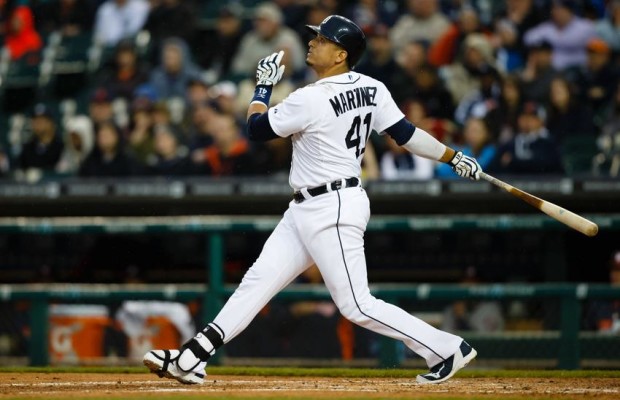 Fulmer was good enough yesterday. Not great – he gave up a lot of hits, but pretty good considering it was his first ML start. I thought the load was appropriate and the pen was dominant again.
Zimmerman on the mound today.
#'s off of Tyler Duffey.
Ian Kinsler, 2B (1-for-6)
J.D. Martinez, RF (3-for-5, double, walk)
Miguel Cabrera, 1B (2-for-5, walk)
Victor Martinez, DH (2-for-6, K)
Justin Upton, LF
Nick Castellanos, 3B (3-for-6, 2 doubles, K)
Jarrod Saltalamacchia, C
Anthony Gose, CF (1-for-6, walk, 2 K's)
Jose Iglesias, SS