Game 2015.140: Tigers at Indians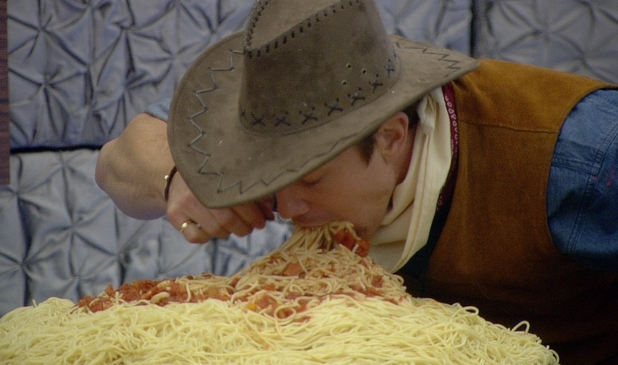 OK Alfredo, we're going to give you a little more sauce every scoreless inning you pitch (yes, I know that's not Alfredo sauce. Don't be so pedantic).
I seem to get all the Alfredo Simon starts. I'll try the lucky pasta picture again. It is likely that tonight Simon will throw a shutout. it is also likely he will give up 6 runs in the first 3 innings. A solid, 3-4 run start? Highly unlikely, which is why that is my prediction.
Hmm. That's actually making me hungry. The picture, not the anticipation of the game.
Reason to watch: Rajai Davis is hot right now. Also I am appreciating the professionalism that Andrew Romine brings to his backup role.
As mentioned in my comments on yesterdays threads multiple inside sources have yet to deny my rumor that Jim Walewander will be the new Tiger manager. Other unnamed sources are also silent.
Today's Lineup:

Rajai Davis, LF
Ian Kinsler, 2B
Miguel Cabrera, 1B
JD Martinez, RF
Victor Martinez, DH
Nick Castellanos, 3B
James McCann, C
Andrew Romine, SS
Anthony Gose, CF