Game 2014.100: Tigers at Angels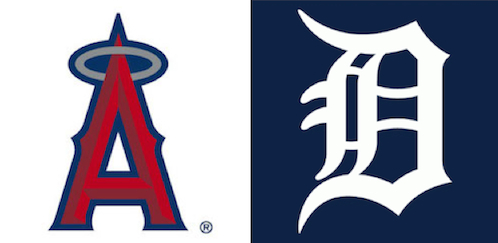 Outstanding win last night. It felt great to get the opener on the road in Anaheim.
Like many of you not named Jud, I did not stay up for the entire game. I fell asleep with the Tigers up 6-3, but the Angels threatening with a 1st and 3rd no out situation in the bottom of the 8th. Remember that, 1st and 3rd, nobody out.
Around 1 am I was woken up by one of my freeloaders (my wife calls them "children") screaming in her sleep. Perhaps she was still distraught over her "french fries being too crunchy" at dinner, or because the dog "touched her side." Anyways, I was a little anxious to check the final, and, based on the state of things when I last checked, I prepared myself for a rare Joba bad outing, and a typical Nathan one.
Lo and behold, a 6-4 win, demonstrating another reason why we all love baseball. Merely 19 pitches after I left them, Joba and Nathan had shut the door allowing only one run in the process. Sac fly, double play, K, K, K. That was some postseason baseball.
A win tonight would really make for a swell weekend.
Baseball-Reference Game Preview here.
Headed to dinner with the fam, please post the lineups, friends.