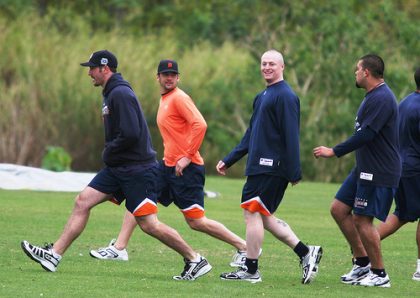 The Tigers are invading Lakeland. Justin Verlander, Jeremy Bonderman, and Joel Zumaya are among those who have reported early to camp. I'm particularly fond of the World Series hat that Verlander is wearing.
Pitchers and catchers are due to report en masse on February 15th.
Oh yeah, and you can save the pitchers-fielding-practice jokes.
Photo Credit: Roger DeWitt