Game 2015.20: Tigers at Twins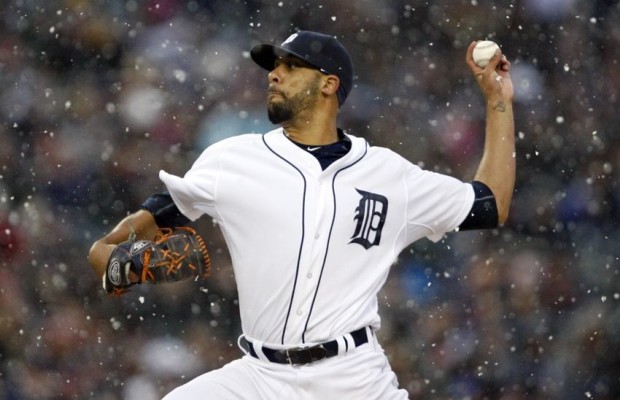 The Tigers are back to winning, taking the Indians series with a 2-game winning streak, and now they get the Twins, who they dominated by a combined score of 22-1 to start the season. It would be nice to get some momentum to take on the road to Kansas City on Friday.
The victory Sunday came with a cost, however, as Rajai Davis had to leave the game with a groin strain and is day-to-day. Davis says he doesn't "think it's serious at all," but you may recall Davis struggled down the stretch at the end of last season with a bad groin.
David Price laid an egg his last start, on a night on which he said he couldn't feel his fingers. It's should be in the high 60s in Minneapolis tonight.
Today's Price-Is-Right Lineup:
Ian Kinsler, 2B
Jose Iglesias, SS
Miguel Cabrera, 1B
Victor Martinez, DH
JD Martinez, RF
Yoenis Cespedes, LF
Alex Avila, C
Hernan Perez, 3B
Anthony Gose, CF
This is the most different lineup of the season so far. With Davis out, Gose plays center, but against the lefty Milone is slotted 9th, which gives Kinsler his first leadoff spot of the year. Also Iglesias moves up to 2nd, which, considering how often he puts the ball in play, should be a good spot for him. The slumping LOB machine Nick Castellanos gets a day off. The two missed pop flies in the same at bat could not have helped his cause.