Game 2015.16: Yankees at Tigers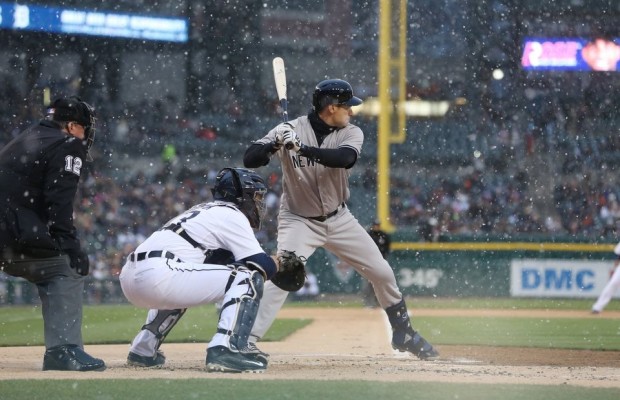 Well, there is one good thing about last night's game. But what it is I couldn't tell you. I guess if you were at the game, the beer stayed cold, we'll go with that.
The Tigers turn to Anibal Sanchez to stop their first losing streak of the season, and hope to see the old Anibal, or at least not the one from the past two games. Over his last start Sanchez has only managed a combined 9.2 innings pitched, and given up 14 earned runs, including 5 long balls (he only gave up 4 HRs all of 2014).
If Sanchez struggles again this time out, the well-worked bullpen will be severely tested. The Tigers brought up a fresh arm today to help out: Ian Krol, who would be unavailable today anyway, was sent to Toledo and swapped out for right-hander Alex Wilson, who came to Detroit from Boston in the Rick Porcello trade. Wilson has yet to give up a run this season in Toledo, and is 3 for 3 in saves.
And speaking of saves, today the Tigers announced the sad news that Joe Nathan will be having season-ending Tommy John surgery. I wasn't in any particular hurry to see Joe take the closer role back from Soria, but nonetheless this is a tough break for Nathan, and it's hard to not see this as the end of his very good career.
Today's Chilled-Out Lineup:
Anthony Gose, CF
Ian Kinsler, 2B
Miguel Cabrera, 1B
Victor Martinez, DH
JD Martinez, RF
Yoenis Cespedes, LF
Alex Avila, C
Nick Castellanos, 3B
Hernan Perez, SS
Castellanos takes a step back in the order, and Iglesias gets a day off.