2014: The 9th Inning (11-7)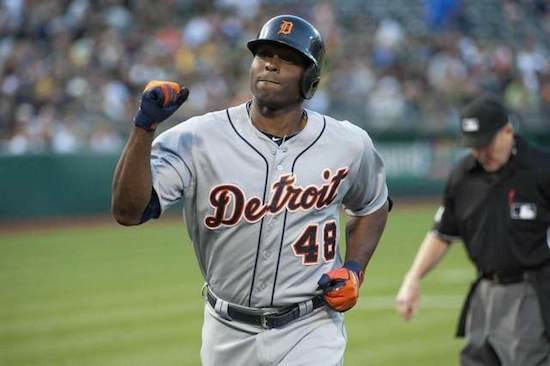 All's well that ends well.
So the Detroit Tigers are now:
SP Verlander
SP Scherzer
SP Lobstein
SP Porcello
SP Price
RP Nathan
RP Alburquerque
RP Chamberlain
RP Coke
RP Hardy
RP Johnson
RP Reed
RP Ray
RP McCoy
RP Farmer
RP Ryan
C Avila
C Holaday
C McCann
1B-DH Cabrera
2B Kinsler
SS-2B Romine
SS Suarez
3B Castellanos
IF-OF Kelly
IF Perez
RF Hunter
OF Carrera
LF-CF Davis
LF-RF J. Martinez
RF Moya
OF Collins
DH-1B V. Martinez
---
Game 145: Vargas v. Scherzer. TIGERS 4, Royals 2. Never behind, up 3.
NICE PLAYS: AVILA-ROMINE, P Vargas-SS Escobar, HUNTER, KINSLER-ROMINE, Escobar, NATHAN-KINSLER
MISPLAYS: 1B Hosmer, 3B Moustakas, CASTELLANOS, 2B Infante, CF DAVIS, Escobar
BASERUNNING NEWS: Long ball was how Detroit scored their runs, and aside from a steal by CARRERA, small ball wasn't working. ROMINE put down a bad sac bunt, and DAVIS was picked off 1B. Defense against KC baserunners was the story off the day, with AVILA-ROMINE combining on a superb CS of Aoki, and a crucial pickoff of Dyson at 2B by NATHAN.
THE BIG HIT: Runner on 1st, 1 out, Tigers up 1-0 in the 2nd, DAVIS 2-run HR off Vargas.
THE BIG OUT: Runners on 1st and 2nd, 1 out, Tigers up 4-2 in the 9th, Dyson is picked off of 2B by NATHAN-KINSLER.
GOOD HITTING: Infante
BAD HITTING: Perez
GOOD PITCHING: SCHERZER, Crow
BAD PITCHING:
OBVIOUSLY: KC tried to chip away but got started too late.
AND, BUT, ALSO: The key to SCHERZER's win was not yielding a single XBH and getting out of two jams nearly untouched. KC was 1-10 RISP.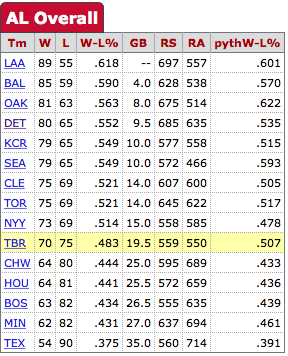 Game 146: Shields v. Porcello. Royals 3, TIGERS 0. Behind from the 4th on.
NICE PLAYS: P Shields, Shields-1B Hosmer, KINSLER-AVILA, 3B Moustakas-1B Hosmer, 1B V. MARTINEZ, KINSLER-V. MARTINEZ, SS Escobar, ALBURQUERQUE-CASTELLANOS
MISPLAYS: AVILA, LF J. MARTINEZ, 2B Infante
BASERUNNING NEWS: Detroit baserunning can be summed up as KINSLER – lead far too generous – getting picked off 1B by Shields in the 1st inning (and taking the tag in a sensitive area). Called safe but ruled out on the appeal from Ned Yost. For KC, Hosmer was brilliant, beating a throw from CASTELLANOS with a headfirst slide for an IF single, and later putting down a brilliant bunt to load the bases against ALBURQUERQUE. Cain's extra effort to earn a triple paid off with a late insurance run.
THE BIG HIT: Men on 1st and 2nd, 1 out, 0-0 in the 4th, Perez RBI single off PORCELLO.
THE BIG OUTS: Men on 1st and 2nd, 1 out, Tigers down 2-0 in the 7th, Shields retires V. MARTINEZ (flyball to deep CF) and J. MARTINEZ (K).
GOOD HITTING: Cain
BAD HITTING:
GOOD PITCHING: Shields, PORCELLO, Davis, ALBURQUERQUE
BAD PITCHING:
OBVIOUSLY: A virtually complete silencing of the bats by Big Game James.
AND, BUT, ALSO: Tough loss for PORCELLO, who pitched well. Again no XBH allowed by the Detroit starter. Rain came down hard in the 4th and 5th innings, and this is when the game got away from the Tigers, but not because of sloppy play. Superb defensive efforts on both sides. A perfectly positioned KINSLER throwing out Escobar at the plate in the 2nd (close – Tigers might have gotten the benefit of the doubt there), Moustakas (throw) to Hosmer (tag) to nab HUNTER at 1B in pouring rain in the 4th, and ALBURQUERQUE-CASTELLANOS combining on a lineout double play in the 8th (bases loaded!) really stand out.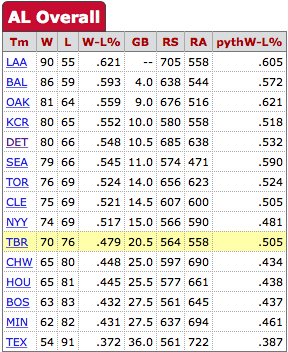 Game 147: Carrasco v. Price. TIGERS 7, Indians 2. Down 1, up 6.
NICE PLAYS: SUAREZ, AVILA-KINSLER, 3B Chisenhall -1B Santana (2), AVILA, Chisenhall, RF Raburn
MISPLAYS: Raburn, P Carrasco-1B Santana, SS Ramirez
BASERUNNING NEWS: Beautiful caught stealing on Ramirez courtesy of AVILA-KINSLER. V. MARTINEZ scores from 1B and helps turn the J. MARTINEZ double into a triple. Not to be outdone, fellow burner Giambi scores from 1B later.
THE BIG HIT: Runner on 3rd, 1 out, 1-1 in the 4th, J. MARTINEZ 2-run HR off Carrasco.
THE BIG OUT: Runners on 2nd and 3rd, 2 out, 0-0 in the 3rd, PRICE retires Bourn (groundout SS).
GOOD HITTING: J. MARTINEZ
BAD HITTING:
GOOD PITCHING: PRICE
BAD PITCHING: Lee
OBVIOUSLY: Strong pitching and a nice burst in the 7th make this a comfortable win.
AND, BUT, ALSO: But not too comfortable, even though Cleveland managed only 1 RISP against PRICE. The Indians seemed poised to stay in the game when Lee struck out CABRERA in the 7th, but thereafter it unraveled for them.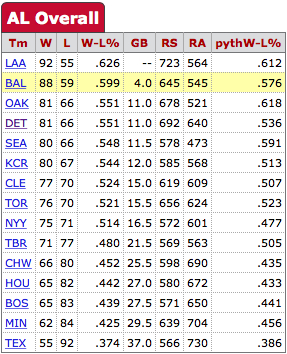 Game 148: Salazar v. Lobstein. TIGERS 5, Indians 4. Down 2, up 1.
NICE PLAYS: LOBSTEIN-CABRERA, CABRERA-ROMINE, CABRERA-LOBSTEIN, HUNTER (2), KINSLER-CABRERA, ROMINE-KINSLER-CABRERA, NATHAN-1B KELLY
MISPLAYS: RF Raburn (2)
BASERUNNING NEWS: KINLER falls asleep at 1B again and is picked off. It might have looked dumb considering the situation (Tigers down by 1) when CASTELLANOS held at 2B on what turned out to be a ROMINE single to LF, but it was really a smart and cautious read (especially with Brantley in LF). ROMINE failed at a sac bunt (isn't that what we pay him for?). DAVIS was awesome challenging Brantley to tag and advance to 2B.  
THE BIG HIT: Man on 2nd, 2 out, Tigers down 4-3 in the 8th, AVILA 2-run HR off Shaw.
THE BIG OUTS: Men on 2nd and 3rd, 1 out, Tigers down 4-3 in the 5th, Salazar retires KINSLER (lineout SS) and HUNTER (flyout RF).
GOOD HITTING: AVILA, Aviles
BAD HITTING: Chisenhall
GOOD PITCHING: Salazar, TIGERS BULLPEN (4 scoreless), Atchison
BAD PITCHING: Shaw
OBVIOUSLY: Back and forth, the bats come though, the bullpen holds.
AND, BUT, ALSO: Your heroes: Team defense (HUNTER made a retrospectively game-saving catch in the 8th), the Detroit bullpen, and that catcher who can sure run into one when it's needed. An challenge by AUSMUS that kept Shuck off the bases in the 8th was pretty big, too.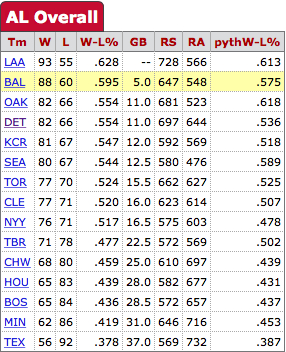 Game 149: Bauer v. Verlander. TIGERS 6, Indians 4. Down 2, up 3.
NICE PLAYS: 1B Santana (2), CF Bourn, CF DAVIS (2), 3B Chisenhall-Santana (2), SS ROMINE, SS SUAREZ, 3B KELLY-KINSLER-1B V. MARTINEZ
MISPLAYS: ROMINE, AVILA, CASTELLANOS, Santana, C Perez, P Lee
BASERUNNING NEWS: An exciting 7th, DAVIS beating out a groundball and stealing 2B, and then the great bunt for a hit by HUNTER (ingenious, not only bunting after a home run, but after the home run that gave the Tigers the lead). CABRERA on his way around the bases (comedy included) in the 6th is required watching for any fan (hint: not talking about a home run). This is why people pay to watch baseball. AVILA (among other troubles) got whacked in the face in the course of being picked of 1B (but it was Santana's wrist/forearm, not ball in glove as it had first appeared). 
THE BIG HIT: Runner on 2nd, none out, Tigers down 3-2 in the 7th, KINSLER 2-run HR off Shaw.
THE BIG OUTS: Runners on 1st and 2nd, none out, Tigers up 6-4 in the 9th, NATHAN retires Gomes on a 5-4-3 DP.
GOOD HITTING: J. MARTINEZ, Brantley, KINSLER
BAD HITTING: V. MARTINEZ, Chisenhall
GOOD PITCHING: REED, Crockett, Atchison
BAD PITCHING: Shaw, Lee (part of his awful day was pitching behind SUAREZ, who was squared to bunt), HARDY (concentrated awful)
OBVIOUSLY: More late-inning offensive goodness saves the day. Plus, Cleveland kept shooting themselves in the foot.
AND, BUT, ALSO: This game was just TOO MUCH going on (which is maybe why it lasted almost four hours). The J. MARTINEZ HR off Shaw was Dead Central. VERLANDER was Houdini in the 4th inning (and pulling him in the 6th was smart, even if HARDY made it look dumb). AUSMUS challenged and won when a KINSLER "foul tip" was shown to be a HBP (hit him right on the batting gloves). NATHAN was bailed out of a typical 9th inning with the help of a DP CASTELLANOS would never have turned. Kudos to AUSMUS for the KELLY substitution.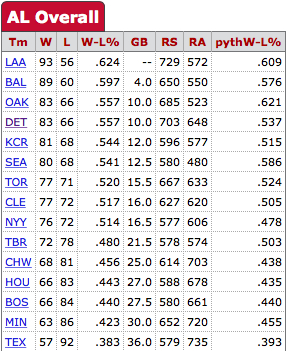 Game 150: Scherzer v. Swarzak. Tigers 8, TWINS 6. Never behind, up 6.
NICE PLAYS: SS Santana-2B Dozier-1B Mauer, Dozier-Santana-Mauer, RF Arcia, LF Parmelee-C Suzuki, CF DAVIS, HOLADAY-KINSLER, P Achter-Mauer
MISPLAYS: CF Schafer, LF Parmelee (3)
BASERUNNING NEWS: V. MARTINEZ is hereby stripped of bogus speed credentials by getting thrown out on a sac fly by LF Parmelee. HUNTER was brilliant going 1st to 3rd on an IF single to 2B. (The run would have been huge in the 7th, but CASTELLANOS struck out.)
THE BIG HIT: None on, none out, 6-6 in the 9th, HUNTER HR off Fien.
THE BIG OUT: Men on 1st and 2nd, 2 out, 6-6 in the 8th, RYAN retires Nunez on a 6-4-3 DP.
GOOD HITTING: J. MARTINEZ, ROMINE, Mauer, Santana
BAD HITTING: KINSLER, DAVIS
GOOD PITCHING: RYAN, SORIA
BAD PITCHING: Swarzak, Fien, CHAMBERLAIN, COKE
OBVIOUSLY: The one came way too close to being a bullpen blow. Late power!
AND, BUT, ALSO: Sweet! HUNTER and CABRERA go back to back (on 3 pitches between them) in the 9th to win it so dramatically. Ah, but ay SCHERZER and ay BULLPEN, because it had no business being that close. Tremendous defensive plays in this one, in particular the 3 double plays turned by the Twins. DAVIS and KINSLER failed to reach base even once in 9 PA. Is this Twins outfield crap or what?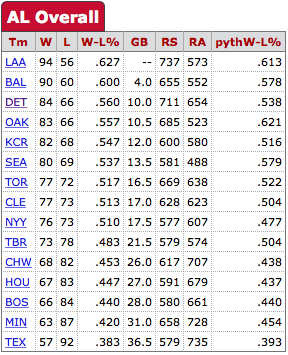 "I hate baseball."

Game 151: Porcello v. Nolasco. TWINS 4, Tigers 3. Up 1, down 2. Walk-off loss.
NICE PLAYS: CF Santana-2B Dozier, PORCELLO, 3B KELLY-KINSLER-CABRERA, ROMINE-KINSLER, HOLADAY-KINSLER, LF J. MARTINEZ
MISPLAYS: CF DAVIS, CF CARRERA
BASERUNNING NEWS: Setting the tone early with aggressive running is good, even when it doesn't work out, as with KINSLER getting greedy for 2B in the 1st. HOLADAY-KINSLER cutting down Schafer at 2B was textbook, picture perfect. HUNTER was brilliant in the 9th, taking advantage of the little pop fly into no man's land and making it a double.
THE BIG HIT: Runners on 1st and 3rd, 2 out, Tigers down 2-0 in the 9th, J. MARTINEZ 3-run HR off Perkins.
THE BIG OUT: Runners on 1st and 3rd, 1 out, Tigers down 2-0 in the 9th, Perkins retires V. MARTINEZ (popout 2B).
GOOD HITTING: J. MARTINEZ, Vargas, Suzuki
BAD HITTING: KELLY
GOOD PITCHING: Nolasco, PORCELLO
BAD PITCHING: NATHAN, Perkins
OBVIOUSLY: With an 11th-hour comeback win at hand, NATHAN "wins" the closer save-blowing contest.
AND, BUT, ALSO: Tough loss. CARRERA gambled on a diving catch and lost, and ROMINE couldn't quite make a miracle play, and thus NATHAN gets yet another "defensive asterisk." As with all close games lost, however, "what might have been" is in multiple places.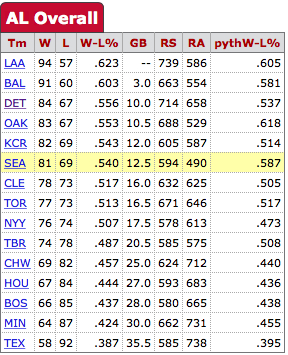 Game 152: Price v. Gibson. TWINS 8, Tigers 4. Up 2, down 4.
NICE PLAYS: P Gibson, CASTELLANOS, 2B Dozier, SS Nunez, Gibson-1B Mauer, LF J. MARTINEZ
MISPLAYS: Nunez (2), CF DAVIS
BASERUNNING NEWS: Not for the first time, the Twins made monkeys of the Tigers with their hustle (Dozier, Santana) and daring (Hicks, Mauer) on the bases. 3 stolen bases off HOLADAY, 2 of those runners scoring. Hicks got as great of a jump from 1B off a lefty (PRICE) as you'll ever see. J. MARTINEZ was fantastic going 1st to 3rd to set up Detroit's last gasp in the 8th. What should have been a run-scoring 7th inning, maybe even a big inning, was derailed by a baserunning clown show, take your pick of blaming CABRERA or HUNTER for that.
THE BIG HIT: Man on 2nd, 2 out, 4-4 in the 6th, Dozier RBI triple off ALBURQUERQUE.
THE BIG OUTS: Men on 2nd and 3rd, 1 out, Tigers down 6-4 in the 7th, Pressly gets V. MARTINEZ to ground out to 1B and CARRERA is throw out at home for a double play.
GOOD HITTING: CABRERA, Santana, Mauer
BAD HITTING:
GOOD PITCHING:
BAD PITCHING: PRICE
OBVIOUSLY: The pitching all fell apart in the 6th, and the subsequent threats failed miserably.
AND, BUT, ALSO: PRICE was as hittable as he gets from the start, and so the offense had its work cut out for it. DAVIS and KINSLER failed to reach base even once in 9 PA. Have I said this before? But hits weren't the problem, just runs.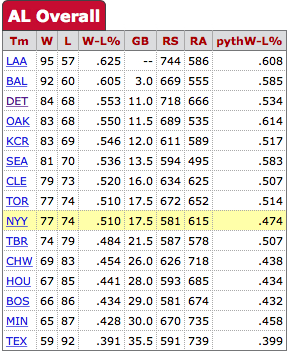 Game 153: Verlander v. Vargas, Tigers 10, ROYALS 1. Never behind, up 10.
NICE PLAYS: SUAREZ-KINSLER-CABRERA, CASTELLANOS, CABRERA, CASTELLANOS-KINSLER-CABRERA, 2B Infante-1B Hosmer
MISPLAYS: LF Gordon, 2B Infante
BASERUNNING NEWS: It was nice to see CABRERA beat Perez at the plate with a great slide (and follow-up). A nice sequence was seeing McCANN steal 2B nicely (following his first MLB hit) and then score on the KINSLER double. It was odd to see Perez hold at 3B on a 2nd inning sac fly opportunity. Either it was the score (Royals down 4) or they really respect HUNTER's arm (no disrespect, but I'm saying Perez could have scored).
THE BIG HIT: Runner on 2nd, 1 out, 0-0 in the 1st, CABRERA RBI double off Vargas,
THE BIG OUTS: Runners on 2nd and 3rd, 1 out, Tigers up 4-0 in the 2nd, VERLANDER retires Butler (flyout RF) and Infante (groundout 3B).
GOOD HITTING: KINSLER, J. MARTINEZ
BAD HITTING:
GOOD PITCHING: VERLANDER
BAD PITCHING: Vargas, C. Coleman
OBVIOUSLY: A rompin', stompin' blowout of Our Rival (after two debilitating losses and with first place directly at stake!).
AND, BUT, ALSO: The day off must have helped. Detroit was pounding Vargas right away, but he only gave up half of the 19 Tigers hits. VERLANDER was certainly up for the "pressure" of a huge lead. The KC crowd remained vocal throughout the game. Must be nice.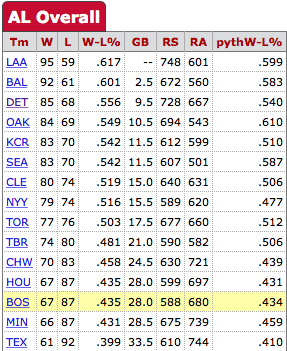 "It's great to be alive and to be a Tigers fan."

Game 154: Scherzer v. Shields. Tigers 3, ROYALS 2. Never behind, up 2.
NICE PLAYS: 2B Infante-1B Hosmer, SCHERZER-CABRERA, 3B Moustakas-Hosmer (3), KINSLER, HUNTER, CF Dyson
MISPLAYS: CABRERA, KINSLER-SUAREZ, C Perez, McCANN
BASERUNNING NEWS: Baserunning? It was all about the baserunning (and related defense). Wild pitches set up 2 Detroit runs and 1 for Kansas City. Another Royals run can be chalked up to speed and alertness by Dyson, scampering home from 2B on a poorly played grounder up the middle. But the biggest story was the run that didn't score when S. Perez was called out by H. Perez (in the dugout) for failing to tag at 3rd (on a line-drive out to KINSLER) before running home on the frightful miscue by SUAREZ at 2nd. Inning over on what was undoubtedly the most crucial replay challenge of the season to date. Except that technically, it wasn't a replay challenge at all. But they got it right, much to the Royals' chagrin.
THE BIG HIT: Men on 2nd and 3rd, 2 out, 1-1 in the 7th, COLLINS RBI single off Shields.
THE BIG OUT: Men on 2nd and 3rd, 2 out, Tigers up 3-2 in the 9th, NATHAN retires Ibanez (groundout 1B).
GOOD HITTING: Escobar
BAD HITTING: Willingham, Infante
GOOD PITCHING: SCHERZER, Shields, Herrera
BAD PITCHING:
OBVIOUSLY: This was one gutsy win. Feels like a comeback but wasn't. Like maybe the Royals should have won.
AND, BUT, ALSO: Ace vs. Ace for 6 innings, no doubt. The Boys of September (PEREZ from the bench, COLLINS off the bench) were worth their weight in gold. AUSMUS pinch-hitting COLLINS for HOLADAY, and COLLINS delivering (against Big Game James), was obviously huge. Imagine the Tigers with a corner infield combo like Moustakas-Hosmer. Golly.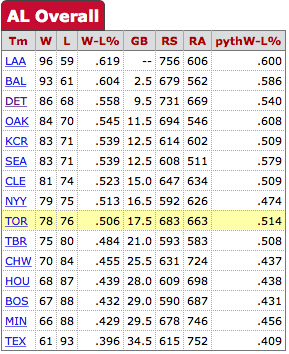 Game 155: Porcello v. Guthrie. ROYALS 5, Tigers 2. Never ahead, down 3.
NICE PLAYS: HOLADAY-KINSLER, SS ROMINE, LF Gordon (2), SS Escobar-2B Infante, P Guthrie, 3B Moustakas-Infante-1B Hosmer, Hosmer, SUAREZ, KINSLER, CASTELLANOS
MISPLAYS: Moustakas, 1B V. MARTINEZ, Escobar, HOLADAY, LF J. MARTINEZ
BASERUNNING NEWS: Aside from a nice CS of Escobar early from HOLADAY-KINSLER, Kansas City had the edge and got their legs into all of their runs. All Detroit had going on was a fine sequence from J. MARTINEZ, beating out an Escobar throw, going 1st to 3rd, and then cashing in alertly to score on a bizarre error from Moustakas (taking a throw from the outfield).
THE BIG HIT: Men on 1st and 2nd, 1 out, 2-2 in the 4th, Aoki 2-run triple off PORCELLO.
THE BIG OUT: Man on 3rd, 1 out, Tigers down 2-1 in the 3rd, PORCELLO retires Gordon (K) and Perez (popout 2B).
GOOD HITTING: Aoki
BAD HITTING: DAVIS
GOOD PITCHING: Herrera, Davis, Holland
BAD PITCHING: PORCELLO
OBVIOUSLY: Detroit let this one get away too easily.
AND, BUT, ALSO: Both teams were withstanding their starters getting slapped around for the first three innings. Where it turned bad for good was really the Aoki triple that a more nimble first baseman than V. MARTINEZ (and even CABRERA, perhaps) might have prevented (it certainly wasn't scorched). After that… well, climbing back into a game against the KC bullpen is not recommended (Tigers go 1 for 12, and were 0-8 RISP for the game). But hey, the Detroit bullpen kept it close. Kind of.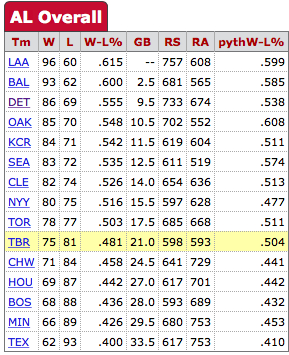 Game 156: Bassitt v. Lobstein. White Sox 2, TIGERS 0. Behind from the 2nd on.
NICE PLAYS: HUNTER, ROMINE, C Flowers-2B Sanchez, SS Ramirez-Sanchez-1B Abreu, RF Garcia, Sanchez-Abreu (2), CASTELLANOS, AVILA-KINSLER, 3B Semien, Sanchez, Flowers-Abreu, AVILA-ROMINE
MISPLAYS: Ramirez (2), CABRERA
BASERUNNING NEWS: AVILA back = opponent's running (and even bunting) game shut down! Not that Detroit was doing anything themselves. The SORIA pickoff of Danks was a great move by him and a bit of hack job (slow tag) by CABRERA (which he got away with, apparently, because the hand the diving Danks put back on must have on CABRERA's blocking shoe rather than the bag itself).
THE BIG HIT: Runner on 2nd, 2 out, 0-0 in the 2nd, Flowers 2-run HR off LOBSTEIN.
THE BIG OUTS: Runners on 1st and 2nd, 1 out, Tigers down 2-0 in the 4th, Bassitt retires AVILA (K) and ROMINE (groundout 2B).
GOOD HITTING: Flowers
BAD HITTING: J. MARTINEZ
GOOD PITCHING: Bassitt, LOBSTEIN, Petricka
BAD PITCHING:
OBVIOUSLY: Yes, you could call it an offensive failure. Let's waste some fine pitching from our rookie starter and even the bullpen, shall we?
AND, BUT, ALSO: OK, so Detroit is now 0-14 RISP over its last two. Um. The defensively spectacular AVILA was mystified by Chicago rookie starter Bassitt, striking out 3 times. For all that, it wasn't a flat game, but a good game. Lots of good stuff, particularly on defense, but a bit more of it accrued on the Chicago side. Poor LOBSTEIN was done in by one grooved pitch to Flowers.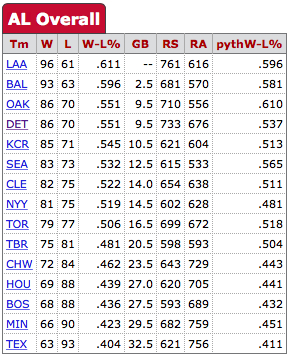 Game 157: Carroll v. Price. TIGERS 4, White Sox 3. Never behind, up 3. Walk-off win.
NICE PLAYS: CF DAVIS (2), LF Viciedo, LF J. MARTINEZ (2)
MISPLAYS: 1B Konerko, 3B Semien, CASTELLANOS, RF Garcia
BASERUNNING NEWS: DAVIS was brilliant in the 5th (a do-it-yourself run from a single) and again in the 7th (pushing the envelope twice and getting back to base, surviving to score again), and ROMINE came in late and did plenty himself (nice slide nets him a challenged/upheld steal of 2B). I don't know what "ground rule" was invoked on the HUNTER double to LF, but it cost the Tigers another big leg run from KINSLER that would have spared us more drama later.
THE BIG HIT: Men on 1st and 3rd, 2 out, Tigers up 3-2 in the 9th, Semien RBI single off PRICE.
THE BIG OUT: Bases loaded, 2 out, 3-3 in the 9th, NATHAN retires SANCHEZ (flyball to deep CF).
GOOD HITTING: HUNTER
BAD HITTING:
GOOD PITCHING: PRICE, Carroll
BAD PITCHING: Belisario, Petricka
OBVIOUSLY: It didn't need to be this dramatic, but they pulled it out.
AND, BUT, ALSO: PRICE was great but in too long, but with this bullpen… NATHAN walked one and drew the boos, but a suitable role for him may have been discovered: one-out closer. Detroit's big guns had a chance to put this one in their pocket in the 7th and failed. A very strong Tigers outfield saved the day just as much as the game-winning knock from CABRERA did.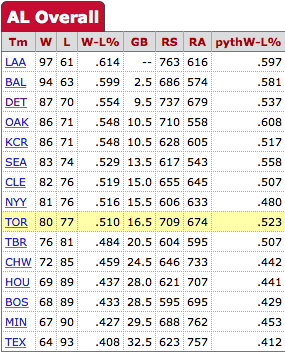 Game 158: Verlander v. Sale. TIGERS 6, White Sox 1. Down 1, up 5.
NICE PLAYS: HUNTER, ROMINE-KINSLER, 2B Semien-SS Ramirez-1B Abreu, CABRERA-HOLADAY, CF Eaton, CABRERA
MISPLAYS: C Phegley, SS Ramirez, HOLADAY
BASERUNNING NEWS: DAVIS again set the base paths on fire en route to scoring two runs. A nice sac bunt by HOLADAY set up a beautiful squeeze bunt from ROMINE. Detroit simply demoralized Chicago with the small ball. Beautiful. Credit to Viciedo for some great hustle on a triple, taking what the Tigers outfield is all too often willing to give.
THE BIG HIT: Runner on 1st, 1 out, 1-1 in the 7th, KINSLER RBI double off Guerra scores DAVIS,
THE BIG OUT: Runners on 1st and 3rd, 1 out, 0-0 in the 5th, Eaton grounds to 1B off VERLANDER and CABRERA-HOLADAY combine to retire Danks at home.
GOOD HITTING: KINSLER, DAVIS
BAD HITTING: Garcia, CABRERA (golden sombrero!)
GOOD PITCHING: VERLANDER, Sale
BAD PITCHING: Lindstrom, Guerra
OBVIOUSLY: A tense one that got easier once Sale had left the game.
AND, BUT, ALSO: Sale (supposedly) goes cuckoo and drills V. MARTINEZ for (supposedly) having a spy with binoculars tipping Sale's pitches. KINSLER later makes the famous "binoculars face" at 2B after hitting a double. Whatever the real reason was for the Sale-MARTINEZ incident that cleared benches and bullpens, Sale did himself and his team no favors with that little episode, which took him and his team right out of the game from that point forward. DAVIS and KINSLER combined to reach base 7 times in 9 PA. VERLANDER was fantastic and all fired up when he recorded his 24th and final out.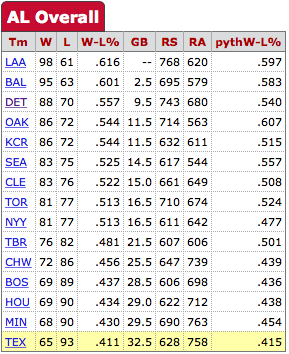 Game 159: May v. Scherzer. TIGERS 4, Twins 2. Never behind, up 3.
NICE PLAYS: CABRERA, 3B Escobar, KINSLER-CABRERA, CF DAVIS (2), SUAREZ, CASTELLANOS, P Pressly-Escobar, NATHAN
MISPLAYS: LF J. MARTINEZ, Escobar
BASERUNNING NEWS: DAVIS put down an unplayable bunt and stole 2nd. He got a bit cocky later (who can blame him, after his last few games) trying to steal 3rd and was an easy out. KINSLER just narrowly averted getting picked off 1B for the 100th time this season.
THE BIG HIT: Men on 1st and 3rd, 2 out, Tigers up 3-0 in the 5th, Mauer 2-run double off SCHERZER.
THE BIG OUT: Men on 1st and 2nd, 2 out, Tigers up 3-2 in the 5th, SCHERZER retires Arcia (flyout RF).
GOOD HITTING: V. MARTINEZ, Mauer
BAD HITTING:
GOOD PITCHING: SCHERZER, May, SORIA
BAD PITCHING:
OBVIOUSLY: Close but held at arm's length by Tigers power and bullpen.
AND, BUT, ALSO: Detroit was just on it this evening; very nice, sharp game all around. They look playoff-ready.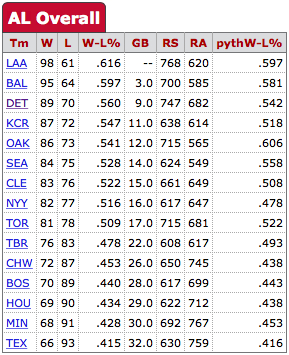 Game 160: Swarzak v. Porcello. Twins 11, TIGERS 4. Never ahead, down 7.
NICE PLAYS: KINSLER-CABRERA (2), 3B Escobar-2B Dozier-1B Mauer, CABRERA-RYAN, Dozier-Mauer, RF Arcia (2), CABRERA-HARDY, CABRERA, HUNTER-CABRERA, Mauer-P Thompson
MISPLAYS: CASTELLANOS-CABRERA, CASTELLANOS, HUNTER, SANCHEZ
BASERUNNING NEWS:
THE BIG HIT: Runner on 1B, 1 out, Tigers down 1-0 in the 1st, Arcia 2-run HR off PORCELLO.
THE BIG OUTS: Runners on 1st and 2nd, 1 out, Tigers down 6-3 in the 5th, Achter retires V. MARTINEZ (flyout to RF, HUNTER to 3B) and J. MARTINEZ (flyout to deep CF).
GOOD HITTING: Dozier, Arcia, CABRERA
BAD HITTING:
GOOD PITCHING: Achter
BAD PITCHING: PORCELLO, RYAN
OBVIOUSLY: Despite the rough start, there was still the possibility of a contest until the 6th inning bullpen collapse.
AND, BUT, ALSO: Yes, there was some real excitement there in the middle, and also some fine defensive plays from both teams. I think Arcia (who had already broken PORCELLO's back with a HR) just broke the Tigers' back with his 5th inning catch in the RF corner on V. MARTINEZ (and he made a real circus catch later, this guy who we'd seen earlier in the season looking lost in RF). Not a proud day for Tigers pitching.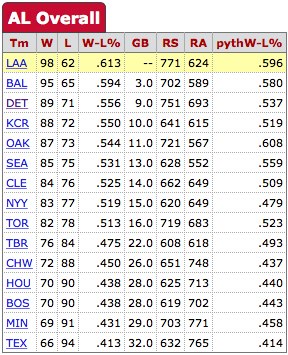 Game 161: Nolasco v. Lobstein. Twins 12, TIGERS 3. Up 1, down 10.
NICE PLAYS: KINSLER, CF Hicks, ROMINE, KINSLER-CABRERA, CF CARRERA-CASTELLANOS, 2B Dozier-1B Mauer, ROMINE-KINSLER, Dozier-SS Santana, SS SUAREZ-2B PEREZ-1B KELLY
MISPLAYS: C Pinto, CASTELLANOS, CABRERA-LOBSTEIN
BASERUNNING NEWS: It seemed like Minnesota was running all over the place, but in fact they didn't take any extra bases at all (with 23 runners!) aside from a stolen base that amounted to nothing. All they did was go 9-18 RISP. Hmmph.
THE BIG HIT: Bases loaded, 2 out, Tigers down 2-1 in the 5th, Fryer 2-run single off LOBSTEIN.
THE BIG OUT: Men on 2nd and 3rd, 2 out, Tigers up 1-0 in the 2nd, Nolasco retires DAVIS (groundout SS).
GOOD HITTING: Escobar, Herrmann
BAD HITTING:
GOOD PITCHING: Nolasco
BAD PITCHING: LOBSTEIN, COKE, HARDY, RAY
OBVIOUSLY: Close through 4 innings, this one blew up in our faces, and kept blowing up.
AND, BUT, ALSO: The pitching, my God, the pitching. The horror, the horror. Meanwhile, Nolasco owns Detroit all of a sudden. A couple poor infield plays set the stage for LOBSTEIN's demise, while the Twins again pulled off some buzzkill plays. The Tigers didn't look flat or disheartened at any point, and the home crowd remained into it, but the pitching just wasn't there on a day that the offense wasn't, either. DAVIS hurt himself in his first PA and came out of the game.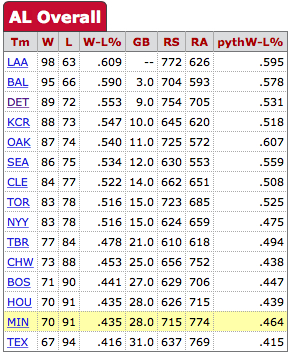 Game 162: Gibson v. Price. TIGERS 3, Twins 0. Ahead from the 3rd on.
NICE PLAYS: P Gibson-1B Mauer, CF Hicks, Gibson, CF CARRERA, SS Santana, Hicks-Santana-Mauer
MISPLAYS:  C Pinto
BASERUNNING NEWS: J. MARTINEZ was feeling frisky but wasn't frisky enough. Going halfway to 2B before stopping to reconsider was the mistake that took away his single, big mistake in a close game. ROMINE is nearly as exciting on the bases as DAVIS, as he races home to beat the throw and score a big run.
THE BIG HIT: None on, 2 out, 0-0 in the 3rd, KINSLER HR off Gibson.
THE BIG OUTS: Runners on 1st and 2nd, 1 out, Tigers up 1-0 in the 4th, PRICE retires Arcia (K) and Escobar (groundball to and force out at 2B).
GOOD HITTING: KINSLER
BAD HITTING:
GOOD PITCHING: PRICE, Gibson
BAD PITCHING:
OBVIOUSLY: Fair to call this one a pitcher's duel. The Tigers scratched a couple runs in late to help us breathe.
AND, BUT, ALSO: PRICE made a real statement in a game the Tigers had to win (and the bullpen held). It was a masterpiece. He struck out 8, but it seemed like 16. Gibson was pretty good, too. The perfect ending to a tight, nerve-wracking game was getting ROMINE and CARRERA on base and scoring them both for some breathing room in the 8th, and then a no-nonsense 9th from NATHAN. KINSLER was an offense unto himself on a day when the 3-4-5 guys went 1-10. After the game, the Tigers took to the field to celebrate their 4th consecutive division title.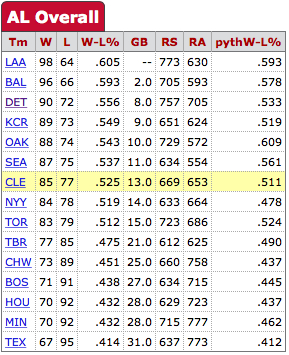 ---

DEFENSIVE SCORECARD (in terms of outstanding plays one way or the other, X = good, O = not)
C AVILA XXOXXOXX +4
SS ROMINE XXXXXOXXXXXX +10
RF HUNTER XXXXXXXO +6
2B KINSLER XXXXXXXXXXXOXXXXXXXXXX +20
P NATHAN XXX +3
3B CASTELLANOS OXOXXXXOXOOXO +1
CF DAVIS OXXXOOXXXX +4
1B V. MARTINEZ XXXO +2
P ALBURQUERQUE X +1
LF J. MARTINEZ OXOXXO zero
SS SUAREZ XXXOXXX +5
P LOBSTEIN XXO +1
1B CABRERA XXXXXXXXOOXXXXXXXXXXOXO +15
1B KELLY XX +2
3B KELLY X +1
C HOLADAY XXOXO +1
CF CARRERA OXX +1
P SCHERZER X +1
C McCANN O -1
P RYAN X +1
P HARDY X +1
P SANCHEZ O -1
2B PEREZ X +1

---
SUMMING UP THE SEASON DEFENSIVELY (nice plays – misplays)
C AVILA 55 38 *** PLUS 17 Brilliant
C HOLADAY 19 26 *** MINUS 7 Minor league
C V. MARTINEZ 1 5 *** MINUS 4 Never again
C McCANN 0 1 *** MINUS 1
1B V. MARTINEZ 36 12 *** PLUS 24 Comes with a cost
1B CABRERA 178 30 *** PLUS 148 Quite good
1B KELLY 23 2 *** PLUS 21
1B WORTH 0 1 *** MINUS 1
2B KINSLER 167 33 *** PLUS 134 Major winning factor, can't be overstated
2B ROMINE 4 0 *** PLUS 4
2B PEREZ 1 0 *** PLUS 1
SS ROMINE 75 18 *** PLUS 57 Solid but rarely spectacular
SS GONZALEZ 3 6 *** MINUS 3
SS WORTH 14 3 *** PLUS 11
SS SUAREZ 95 32 *** PLUS 63 Flash offset by the gaffes
3B CASTELLANOS 92 51 *** PLUS 39 Unacceptable
3B KELLY 9 2 *** PLUS 7
3B CABRERA 4 1 *** PLUS 3
LF DAVIS 23 15 *** PLUS 8 Erratic, part-time brilliance
LF J. MARTINEZ 23 21 *** PLUS 2 A liability
LF KELLY 4 0 *** PLUS 4
LF COLLINS 2 0 *** PLUS 2
CF DAVIS 24 10 *** PLUS 14 Talent shines through better here
CF CARRERA 4 7 *** MINUS 3 A bust
CF KELLY 2 1 *** PLUS 1
CF JACKSON 16 16 *** ZERO Not a playmaker
RF HUNTER 45 21 *** PLUS 24 Better than you thought
RF KELLY 1 1 *** ZERO
RF COLLINS 1 0 *** PLUS 1
RF J. MARTINEZ 4 4 *** ZERO Nondescript
P VERLANDER 4 4 Needs practice
P ALBURQUERQUE 2 0
P SCHERZER 8 2
P CHAMBERLAIN 6 0
P KROL 2 2
P PORCELLO 12 4
P NATHAN 10 1 Gold Glove
P SMYLY 8 2 Gold Glove ("posthumously")
P RAY 3 1
P SANCHEZ 8 4
P WORTH 1 0
P KNEBEL 1 0
P REED 2 0
P HARDY 6 2
P COKE 2 2
P McCOY 0 1
P SMITH 1 0
P JOHNSON 2 0
P PRICE 1 0
P LOBSTEIN 2 1
P RYAN 1 0
Innings played per misplay
C AVILA 26.8
C HOLADAY 15.2
1B-2B-3B-LF-CF-RF KELLY 68.3 Elite defensive player
2B KINSLER 42.8
SS ROMINE 36.2
1B CABRERA 36.1
1B V. MARTINEZ 23.7
3B CASTELLANOS 24.1
SS SUAREZ 19.4
RF J. MARTINEZ 60.5
CF JACKSON 54.3
RF HUNTER 53.0
LF DAVIS 45.6
CF DAVIS 37.4
LF J. MARTINEZ 32.8
---
GAME 145: Max Scherzer picks up his 16th win, Joe Nathan his 30th save, and J.D. Martinez his 20th HR. *** Andrew Romine on the brilliant Nathan pickoff of Jarrod Dyson: "This is exciting. I got goose bumps when we picked him off. I was pumped." *** Torii Hunter was back in the lineup after the outfield collision with Don Kelly, sore neck but nothing worse. *** Joakim Soria will come off the DL for tomorrow's game. Jim Johnson has been an absolute bust as any kind of stopgap, even considering Soria's own underwhelming results.
GAME 146: The most grueling stretch of the season comes to an end. 24 games in 23 days, 14-10 record. *** Brad Ausmus: "They're a pretty good team, and James Shields is a pretty good pitcher. Are we disappointed? You're disappointed every time you lose. We didn't give this game away. They beat us. They pitched better and they hit better. That happens. The big picture is we won two out of three, we gained a game since they were here. We've still got plenty of time." *** Phil Coke left the game with a lower back injury after attempting to field a bunt. *** Romine makes his 4th consecutive start at SS, though Eugenio Suarez is healthy and able to play. "Glove consistency" is the word.
GAME 147: Detroit climbs back in to first place with the win. *** J.D. Martinez hits his 6th HR vs, the Indians this season: "That's one thing I learned from watching great hitters hit. A lot of hitters, they're ready to hit from pitch one. When I'm at my best, I'm ready to hit from pitch one. When I go up there and I'm passive, I'm not as successful. When I fall behind, my swing changes. I'm still trying to swing hard with two strikes, but I'm trying to get more contact with it. If I'm ready to hit early, if I get fooled, then whatever. I've still got two more strikes." *** The Tigers announce their Minor League Players of the Year as OF Steven Moya and P Austin Kubitza.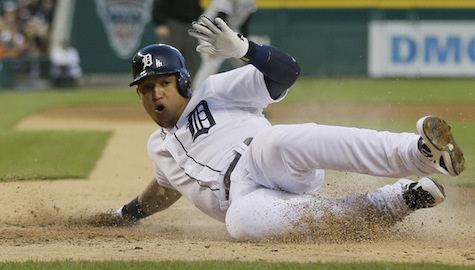 GAME 148: Ausmus on Avila and the game-winning HR: "I know he's hitting about .220, but he has the ability to hit a home run. Home runs can be game changers, as we saw tonight." On Kyle Lobstein: "He was fine. He wasn't as much down in the zone as he had been in his previous starts." Detroit has won all 4 games Lobstein has started. *** Hunter: "I don't care about the Royals, really. I only care about what the Tigers are doing right now. Sometimes you keep looking back and you trip over a rock."
GAME 149: Ausmus on Verlander: "He didn't have his best stuff today, but he gutted it out. He made pitches when he had to. He mixed up his pitches as much as I've seen him." *** Nathan: "I'm kind of glad we're done with the Indians for the season. It's a team that has played us tough all season." *** Avila comes out of the game late with light-headedness, having taken a foul tip off the mask and also gotten whacked in the face on a pickoff at 1B.
GAME 150: Ausmus: "Blaine [Hardy] has been scuffling a little bit throwing strikes lately. We needed another lefty … We thought Kyle could handle it." Kyle Ryan: "Unbelievable. I was shaking like a leaf on the mound in the bullpen, and then out on the mound on the field, I was still shaking, just knowing I'm coming into a situation where I need to get two outs. I needed a double play, so I went out there and did what it took." *** Avila was out of the lineup, situation day to day. *** Anibal Sanchez throws a 25-pitch mound session and feels fine. His return (not to be expected for at least another week) and role remain up in the air. *** Hunter, he of the game-winning HR: "It means something because it's Septober. Septober is awesome. In Septober we're trying to win games and keep fighting. You just never give up."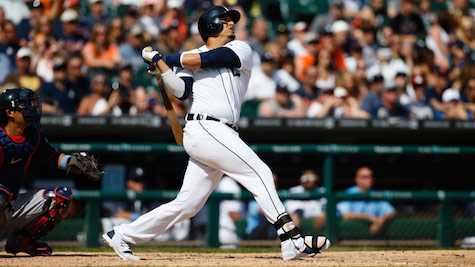 GAME 151: Ausmus on the Ezequiel Carrera dive and miss: "We've already talked to Zeke about it. He was trying his tail off, which is good, but the smart play there is, if you're not sure you're going to catch it, you contain it and keep it at first and second… I'm sure for a split second he thought he could catch the ball. It just didn't work out." *** Nathan: "You can't do much more than locate a fastball when [Hicks] was probably looking slider on the 3-2 pitch and get him to reach out and hit a ground ball, which is what we were looking for to get out of the inning. Unfortunately, he puts it in the perfect spot, so hats off to them — team speed and a couple balls that were inches from going our way." *** J.D. Martinez on his game-winning HR that turned out not to be: "Everyone was excited. We know what's going on. We're all in it. To come through was huge, but [the loss] hurts at the same time. Right now it's pointless."
GAME 152: David Price (3-4, 4.09 with Detroit thus far): "Giving up two leads is not the way you want to go out there and pitch. I definitely didn't command the ball the way I can. They spoiled some good pitches. They put some good swings on what I thought were some pretty good pitches in the first inning. But that's just baseball. Sometimes you've got to tip your cap." *** Hunter takes the blame for a Miguel Cabrera baserunning blunder: "I might have [taken] a jump, took a couple quick steps and got Miggy off a little too far and got him in no-man's land, and he's not moving too well, so it's hard for him to get back. You have to make sure you're safe at home — I didn't want him to throw the ball and I'm out at home. That would have looked worse. But I accept that, full responsibility. I misled [Cabrera], and that's my fault."
GAME 153: Justin Verlander after a shutdown performance that ran his career record vs. the Royals to 19-7: "Guys do recognize the moment. I think that's what makes this team so special. I think this entire team, especially the veterans, recognize the moment. This is one of those moments when you need to step up, and obviously I wasn't the only one. We scored 10 runs." On rookie catcher James McCann (who picked up his first MLB hits): "He did a great job. I can't say enough about how he did back there. We were on the same page a lot tonight. What an incredible job he did for the first time he's caught me in a game situation. He just did all the little things right." *** Eric Hosmer of the Royals: "They came out swinging the bats tonight. We just flat-out got beat. They beat us in all aspects of the game and there's nothing we can do about this one tonight." *** Ausmus on what Avila (not officially on the DL) is calling a concussion: "Alex will each day come in and do some type of activity. And until he can go through that activity without any side effects, we probably won't be able to play him." *** At age 35, Victor Martinez becomes the third-oldest player in history to post his first 30-homer, 100-RBI season.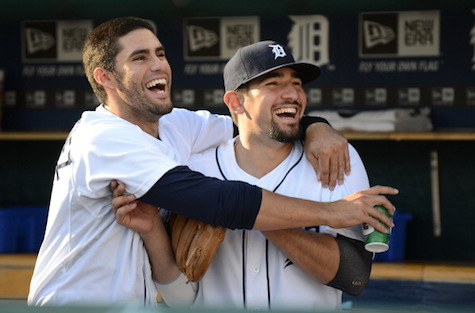 GAME 154: Hernan Perez on the play that will live on in legend: "I was at the end of the dugout, so I could see the third baseman and second base. I was looking at the play at second and when I saw that Suarez missed the ball, I saw Perez, he didn't go back to the base. When that happened, I ran to [first-base coach] Omar Vizquel and told him to appeal at third base." Max Scherzer (now 17-5 after another brilliant start) on recognizing Perez's contribution for the dugout: "Oh yeah, whatever he wants. In that situation, he can have dinner, lunch, breakfast, drinks, you name it." *** Ausmus on pinch-hitting Tyler Collins: "I just think of all the left-handed hitters we have in terms of needing to produce a run, he's probably the best suited for it." *** Ausmus on Suarez: "I don't know that he needed a rest. He wasn't overworked by any stretch. Sometimes it's more beneficial for a young player to watch a few games in September and get the pangs to be on the field."
GAME 155: Rick Porcello: "I was up in the zone the whole day. I really just didn't make a whole lot of good pitches, to be honest. It was one of those things where I kept battling to get the ball down and just really struggled to do so, and that resulted in a lot of hits… The Aoki at-bat, I think it was one of the better at-bats that I had pitched. I was throwing some pretty good fastballs on the inner half of the plate and he kept fouling them off, fouling them off. He finally turned on one and hit it down the line." *** Bryan Holaday: "This is a really, really good team, and we came in and we won the series. We did what we had to do." *** Sanchez throws a simulated game. *** The Tigers conclude the season series with Kansas City with a 13-5 W-L and are a game and a half up on the Royals.
GAME 156: Ausmus on Lobstein's best start to date in a losing cause: "You never want to waste a good pitching performance, so yeah, you feel like you might have wasted a chance, an opportunity. But there's nothing we can do about it now." *** Ian Kinsler: "Miguel [Cabrera] is looking over there [the scoreboard] every other pitch, so he might get me to turn around and check it out. We control what we can do in here, and if we win the rest of the games, we're in. So that's all we're worried about right now." On facing Chicago rookie Chris Bassitt for the second time: "Throwing the same pitches, just locating the ball better, getting ahead of hitters and did a good job." *** Sanchez will return from the DL tomorrow, but to the bullpen rather than the starting rotation (for the duration of the season, including any eventual postseason). *** Avila is back in the lineup after a week away.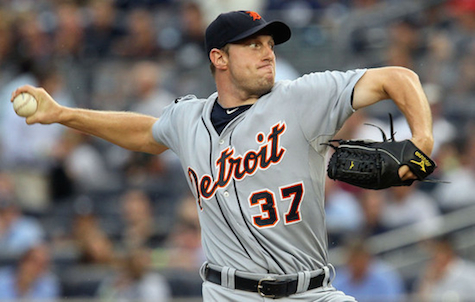 GAME 157: Price: "I just want to go out there and pitch well. It's not me wanting to be the guy. It's going out there and throwing the ball to my capabilities. For the most part today, I did that … It happened for the most part, then the ninth came." Ausmus on leaving Price in: "Really, I went out there thinking I was going to leave him in unless he told me he was running out of gas. It didn't look like he was running out of gas." *** Cabrera, he of the game-winning RBI single: "Every team wants to be in the playoffs. That's our first goal. It's been tough this year, but you don't give up. You have to go out there and fight. You have to find a way to win games and, hopefully, we can do it tomorrow." Cabrera joins Hank Greenberg and Magglio Ordonez as the only Tigers ever to have 20+ HR, 100+ RBI, and 50+ doubles in a season.
GAME 158: Verlander quietly picks up his 15th win, and Detroit clinches a playoff berth. *** Alternative explanations for the Chris Sale/Victor Martinez HBP dustup: Sale describing a fan and why he had pointed out to CF during a previous AB (strikeout) as well: "Talking trash, saying I was going to get lit up," Sale said. "Victor was going to do all these different things to me. I figured I would have some fun with the fans, too." Victor Martinez: "Now [Sale] did really hit me on purpose," Martinez said. "But like I said before, I never had any issue with him, any problem with him." White Sox catcher Tyler Flowers: "I just call the pitches. I don't throw them. We went heater in. It hit him. He didn't like it. Sale didn't like him looking at him. Other than that, I don't know much." And yet Sale had made a binocular-imitating gesture from the dugout and said "your boy out there" to Martinez after the HBP. Who knows.
GAME 159: Scherzer, who left the mound after 6 innings to a standing ovation: "Obviously you want to pitch a little bit longer, but anytime you can get a win in this situation, this stage of the game, it means the world to everybody in this clubhouse, because everybody's counting on everybody to do their job. When you can say, 'I did my job tonight,' it's very gratifying." Max finishes the season with 252 strikeouts, 6th most in Tigers history. "I feel like I'm executing pitches at a higher level than I was last year," Scherzer said. "Last year I was very consistent, and that's something that's so hard to strive for. I had a few more ups and downs this year, but overall, I still did a heckuva job this year — in some ways, numberwise, pitched pretty much the same."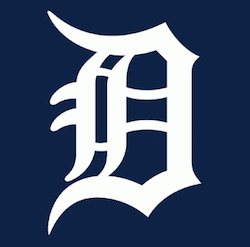 GAME 160: Win #16 eludes Porcello for the 7th start in a row. Ausmus on Porcello crossing the 200 IP mark: "I don't see a huge degradation in his stuff. His ball's still sinking. His breaking ball's still good. It's just a matter of location. Like I said, I'm not blind to the fact that it could be related to innings, but we're at a point in the season where we can't not start Rick Porcello today. That's kind of where we're at." *** Sanchez on his scoreless inning of relief: "Today was the first test for my arm. Both pitch, location, everything is fine." *** Even as Cabrera's HR binge has subsided, he's slugging .607 during this period.
GAME 161: Ausmus: "It's frustrating, for sure," manager Brad Ausmus said. "Today was almost a carbon copy of yesterday. A couple of defensive mistakes, we didn't pitch well and you're in such a deep hole that it's tough to climb out of. I wasn't concerned at all going into the game today that something like that would happen again. I'm a little surprised by it, but again, we can't do anything about it. We've got a game tomorrow that we've gotta win — and I mean, we've *gotta* win." *** Lobstein: "I felt like I had the same stuff, same pitches. I kept making good pitches in the fifth inning, too. Unfortunately, they got some hits." Ausmus on Lobstein: "He looked good up until that point, and then it all came unglued. Everything they hit seemed to find a place to land, and they kept pushing runners across the plate. It was just one of those nights for him. First four innings, he was clean. I don't know what — I couldn't tell you exactly what happened." *** Rajai Davis leaves the game with a sprain of the pubic symphisis and will be day to day. Ausmus: "He's actually moving pretty well. He said he actually feels pretty good. But that's obviously not running. He's just walking around the clubhouse."
GAME 162: Still assured of nothing but *some* kind of playoff berth when the game began, Detroit takes first place in the AL Central with the win. *** Brian Dozier of the Twins on Price: "That's the best I've ever seen him command every pitch in and out, but especially his cutter. It was sharp. It wasn't just a little baby cutter. It was moving pretty good. When he commands that 93-94 [mph] with a backdoor cutter, he's tough." *** Kinsler on Twins starter Kyle Gibson: "I was lucky enough to get a hanger from him. He didn't make a lot of mistakes today. To be able to capitalize was just big." *** Victor Martinez: "I understand that the fans were frustrated, but there was nobody more frustrated than ourselves. We know what kind of talent we have here. We really were frustrated, and you know what, I'm really proud of this group today. We stayed together, and here we are."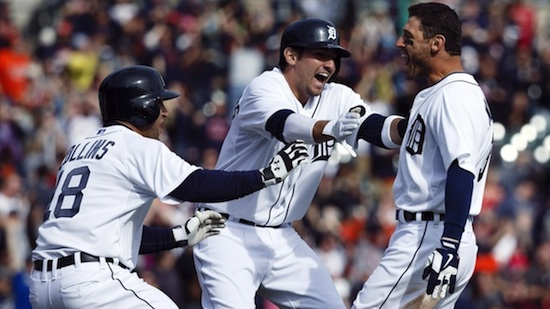 90-72, 1st in the Central, 3rd in the AL, ALDS-bound to face the Baltimore Orioles…
RESEARCH MADE POSSIBLE BY: MAJOR LEAGUE BASEBALL and BASEBALL REFERENCE.

PHOTO CREDITS: HUNTER: Ed Szczepanski/USA Today; MARTINEZ: Rick Osentoski/USA Today; SCHERZER: ? CABRERA: Carlos Osorio/AP; J-MART & CASTY: Mark Cunningham/Getty Images; KINSLER: Rick Osentoski/USA Today.