Game 2014.119: Pirates at Tigers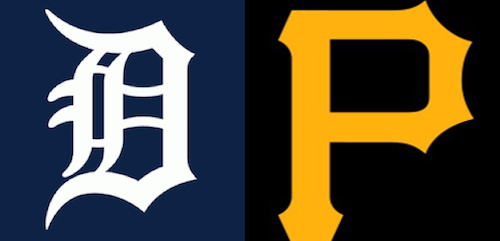 It was a heartwarming scene as young Buck Farmer, almost fresh from A ball, took the mound last night with friends and family cheering him on. Buck did a reasonable job, keeping the Tigers in the game through 5 innings.
After the game Farmer was optioned to Toledo, and RHP Melvin Mercedes was recalled. You'll remember that Buck was brought up from AA Erie, so the demotion to Toledo was really a promotion. It also led to a Jason Beck headline–Farmer Swapped For Mercedes–that sounds like the title of a missing episode of Green Acres.
A less heartwarming scene occurred after the game, as closer Joe Nathan got a double-play ball to get out of a jam and close the game. Nathan, apparently upset about fans jeering him when he began the inning with back-to-back walks, "flicked off" the fans not once but twice. The following link contains NSFTFWATJN video (Not Safe For Tiger Fans Who Are Tired of Joe Nathan.)
**Update**  Joe Nathan has apologized: "Both sides were frustrated," he said. "I have 2 kids. I need to be a better example than that."
Today's One-Game-Winning-Streak Lineup:
Davis, CF
Kinsler, 2B
Cabrera, 1B
V Martinez, DH
Hunter, RF
J Martinez, LF
Castellanos, 3B
Avila, C
Suarez, SS