Tigers trade for Soria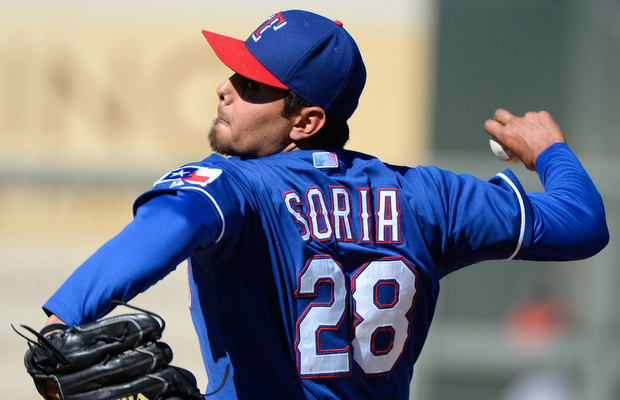 According to multiple outlets – Corey Knebel and Jake Thompson are headed home to Texas in exchange for Rangers' closer, Joakim Soria.
Knebel has been underwhelming at the big league level, though he is striking out 11.4/9 in the show. The young kid from Texas (Georgetown HS – about 140 miles south of me, and fellow University of Texas alumni) did, however, put up some sick minor league numbers, posting a .855 WHIP and 11.8 K/9 over 2 years and 64 IPs.
Jake Thompson was a 2012 2nd round pick out of Rockwall-Heath HS, only about 20 miles from me. Thompson has been a starter in the minors (stats here), and is the real meat of this trade. He's been ranked as high as second in the latest Baseball America list, and third in the BP prospect list, and BP projects him as a low 3 starter.



Jamey Newberg, who independently covers the Rangers like a hawk, wrote tonight that Knebel and Thompson are the Tigers' #2 and #4 prospects, and the he thinks those two are more promising than the four that the Angels gave up for Huston Street.
I can't imagine that Soria takes over the 9th right now, though Thompson is a high price to pay for a 7th inning guy. Knebel was on the big league roster, so no corresponding move is needed. I'm guessing that Soria is insurance for Nathan, and we'll either see Nathan on the DL soon, or Soria in the 9th inning role in the near future. I just don't think that Nathan has it anymore. I understand SL's bad sample argument (a handful of games are muddying an otherwise average year), but 39 year old pitchers don't lose it and then find it again. Joe Nathan, feel free to prove me wrong.
Update: DD said that Nathan is still the closer in the Soria presser.