Game 2014.86: Tigers 14, Dodgers 5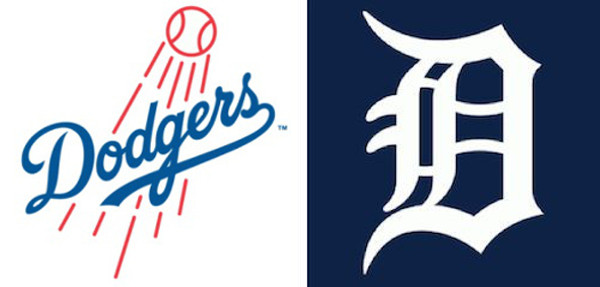 Better late than never, right? As Justin Verlander said. Sometimes real life can annoy.
I can count on one hand the number of times I saw a team go into the bottom of the 1st with a 5-0 deficit, and have the question come up a few innings later: are they violating unwritten rules by stealing bases? (Anybody but Smilin' Torii Hunter, and somebody is getting plunked).
Two quick observations: 1). The American League is just a lot better than the National League, especially the pitching. Really? Yes, really. Not just because of the inter league record (96-85 the last time I checked), but because of…je ne sais quois. As far as the pitching, well, I'm sure Moneybeane took this into account with the trade for Samardizija, but NL pitchers get one free out (often a K) every 9 batters, which has an effect greater than one ninth. I can actually quantify it, but that is expressly prohibited by my non-disclosure agreement. The second is 2). The better the team, the better the Tigers seem to play, which is frustrating, but encouraging for the postseason, right?
OK, 3rd thing: you know that thing the Tigers never do, where they bury a team when they have them down: they done did it!
This would seem to be an enjoyable game to do a post-game post on, but I have to wait. Apparently in the Pacific time zone, the Tigers are still batting.
Seriously though, it was an enjoyable game to watch considering it was a blowout, because Verlander didn't quit pitching once the Tigers got down 5-0, and and the Tigers didn't stop scoring runs once they got ahead (which was probably wise: see 1st inning). And we even got to see what I really really hope is Cabrera's last triple of the season. He slid like a mountain bike that lost a tire. Playing hard and having fun though, that's the way to go.