Game 16: Tigers at Indians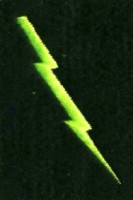 PREGAME: The Tigers will try to keep rolling along as they send Justin Verlander out to do battle with Fausto Carmona.
Verlander is coming off his best start of the season, though you wouldn't know it by looking at his final line. He had allowed just 1 run through the first 7 innings against the White Sox on Saturady before things fell apart for him in the 8th. Verlander has struggled against the Indians historically. Last year he allowed 7 runs in 3 of his 5 starts against them, including a 4 homer effort in September.
Carmona's stats just don't add up for the Tribe this year. He has 17 walks and only 8 strikeouts in 16 innings so far. Eight of those walks came in his last start against the A's. Yet his ERA is 2.20. Part of the reason is he's only allowed 1 extra base hit. Another part of the explanation is his power sinker induces double play balls and opponents have hit into 7 in his 3 games.
DET @ CLE, Thursday, April 17, 2008 Game Preview – Baseball-Reference.com
Game Time 7:05
POSTGAME: I really have very little to say about this one. I missed the first couple innings while coaching my son's team. Saw the blow-up in the middle innings, and that's about it. Verlander seemed to be hitting 94 mph a little more and it came at the expense of his control. I wonder if it was a situation like Todd Jones in spring training where he was over throwing because of all the velocity concerns. Or perhaps he just didn't have it again.
And the offense generated some chances but couldn't capitalize. These games are a lot less worrisome after a 3 game win streak.