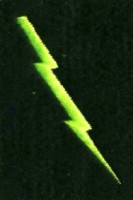 PREGAME: The Tigers will look to build on a two game win streak, and relinquish control of first dibs on the waiver wire, as they head into Cleveland. The two teams that are supposed to be at the top of the division are on the bottom looking up.
The Tigers send out rookie Armando Galarraga. Galarraga made one start last year for Texas and he allowed 5 runs on 4 walks and 4 hits in 4.2 innings. But in his two starts at Toledo he was quite impressive with 11 K's and only 1 walk. Here's hoping he attacks the strike zone with the big club as well.
While the Tigers send out a replacement starter, the Indians send out C.C. Sabathia. Sabathia hasn't made it through the 6 inning in his 3 starts this year and he currently sports a 11.57 ERA. I hope he doesn't find his groove tonight. He has managed to go at least 7 innings in 4 of his last 5 starts against the Tigers.
DET @ CLE, Wednesday, April 16, 2008 Game Preview – Baseball-Reference.com
Programming Note: For those of you with satellite TV service there is some relevant info about where to find the game tonight:
DIRECTV: Ch. 672 (instead of the normal 669)

Dish Network: Game will not be shown due to lack of an available channel. Dish Network returns for Friday's Tigers-Toronto game (Ch. 452)
Sorry to those of you who have Dish Network. It looks like it will be a night of Dan & Jim and MLB.com
Game Time 7:05
POSTGAME: We've seen this before. Pitchers who can't throw strikes. Hitters rushing through at-bats. A lack of concentration leading to runs on defense. But it's sooooo much more enjoyable when it's the others guys doing that stuff.

Saying that there was a lot to like about this game may be one of the big understatements of the day.
Armando Galarraga threw strikes. In the post game interviews Pudge Rodgriguez was asked about Galarraga and the first thing Pudge said was "he threw strikes." Jim Leyland was asked what he was most impressed about Galarraga's start and the first thing he said was "he threw strikes."
It was a tremendous outing, especially for a player with so little big league experience. And while the plethora of runs certainly made it easier for him to stay in the strike zone, he also had to come out and pitch after several lengthy breaks generated by the offense. But he didn't miss a beat.
And the offense…that's what I'm talking about.
Miguel Cabrera has found his stripes with a 4 hit night and 5 RBI.
Renteria had 5 RBI's of his own jumping on a first pitch fastball and jacking a grand slam.
Magglio worked 3 walks and added a hit.
Inge getting his first start after a couple days off added 2 hits and 2 walks.
Heck, everybody including the subs had a hit except for Pudge.
Yes, there is clearly something wrong with Sabathia, but instead of letting him get right the Tigers pummeled him. Good times. Let's do it again tomorrow!