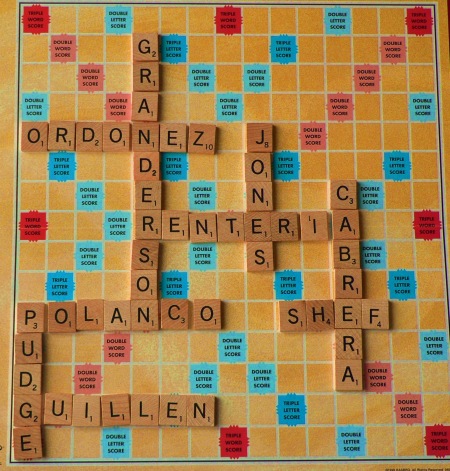 Opening Day has finally arrived in Detroit for the most anticipated Tigers season that I can remember. Before we get into the game thread portion of this, let's check out some of the vitals on the day:
Weather: Looks to be 50's and overcast according to Accuweather. The rain looks to hold off during the game.
Tickets: The game will set a Comerica Park attendance record, but tickets can still be had from StubHub. As I write this at 6:30 there are 161 ticket listings. Many of the tickets are in the $60-75 range so it's even affordable. Tickets can be picked up at 1555 Broadway.
Hanging out
As for me, I'll be hanging out at Casey's on Michigan Avenue in the shadow of Tiger Stadium. It's a long time pre-game haunt for us, in this our 11th consecutive Opening Day (I think). I will try to file some reports from the pregame and game as well.
Now on to the actual game thread.
PREGAME
Staff aces Justin Verlander and Gil Meche get the ball for their respective teams today in Detroit.
Verlander is coming off a season where he pitched in his first All Star game and finished 5th in Cy Young voting. Of the current Royals, John Buck is the only one to give him any sort of problems. Buck is 5 for 13 with a homer and 2 HBPs off of Verlander.
Meche is coming off an All Star season as well with a 3.67 ERA. He throws a low 90's fastball and a curve. To right handed batters he features a slider and to lefties he brings out a change-up.
Tigers
SS Edgar Renteria
2B Placido Polanco
DH Gary Sheffield
RF Magglio Ordonez
3B Miguel Cabrera
1B Carlos Guillen
C Pudge Rodriguez
LF Jacque Jones
CF Brandon Inge
Royals
CF David DeJesus
2B Mark Grudzielanek
3B Alex Gordon
RF Jose Guillen
DH Billy Butler
LF Mark Teahen
1B Ross Gload
C John Buck
SS Tony Pena
Game Time 1:05