Sean Casey inspires Terrell Owens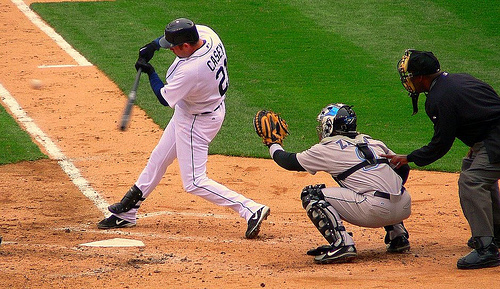 Former Tigers first baseman Sean Casey reached an agreement with the Boston Red Sox and will be the primary back-up at first base. Curt Schilling is pretty excited about the move citing Casey's nice guy/solid teammate reputation. But Schilling goes a step further and relates a story about Sean Casey and a Sharpie.
Each year at the All Star game the participants are given a jersey to autograph which is then auctioned off for charity. Casey somehow was down a couple jerseys and ended up having to autograph his game jersey.
He tells the story and it generates a huge laugh, and I them comment that since he autographed it, he should take a black sharpee into the field with him when he plays, and have each player that gets to first base autograph his shirt as well.

He actually TOOK the black sharpee in his pocket, onto the field with him. I am not sure who he told, but I know he told more than one player about it, and it was hilarious to watch guys at first base start cracking up as he told them the story.

So in the end he got the better of everyone because he had players autographing his jersey while they were standing on first base.
Casey only played in the 1999 and 2001 All Star games, meaning that his Sharpie-ness predated Terrell Owens's Sharpie stunt by a full season.