Game 2017.121: Dodgers at Tigers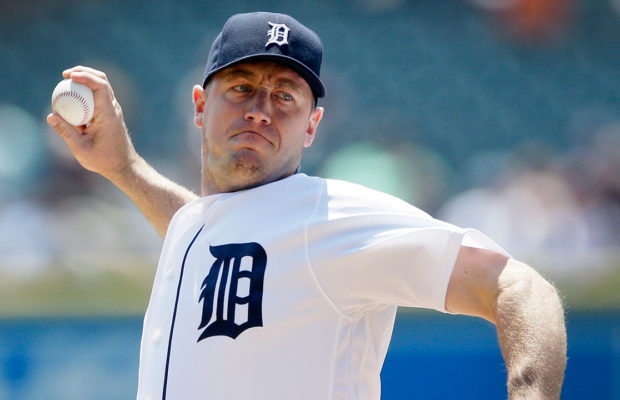 Well, the Tigers were just swept by the Rangers, so they couldn't do any worse against the Dogers, right?
Sauchie is on the DL with longballitis—um, i mean hamstring soreness—and the Tigers bring up the other forgotten man, Jacoby Jones (what, no Adduci?).
Today's Lineup:
Ian Kinsler, 2B
Mikie Mahtook, CF
Justin Upton, LF
Miguel Cabrera, 1B
Nick Castellanos, 3B
Victor Martinez, DH
James McCann, C
Alex Presley, RF
Jose Iglesias, SS
Pitching:  Jordan Zimmermann vs Rich Hill
Rich Hill is a Wolverine alum, so there should be plenty of friends and family and all that there to watch.