Game 2017.44: Tigers at Astros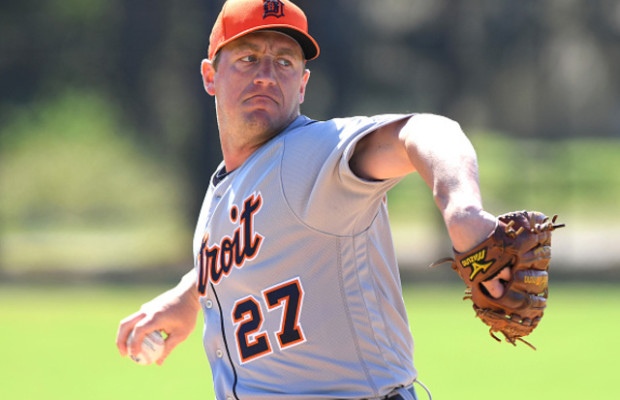 I don't have too much to say about last night's game, other than it was a pitching duel, as expected. Fulmer is good.
Jordan Zimmermann? Hmm. Bleacher Report thinks he might be one of the worst free agent pitcher signings ever.
The best thing possible for the Tigers would be for JZ to roll off 4 or 5 great starts in a row, and then find a pitching-starved team like the Mets to take him.
Papa Avila had a radio interview today. If you read between the lines, it seems doubtful that JD Martinez will be around next year. Unless they can unload a Zimmermann on somebody. The Tigers are well over they salary tax limit (they'd have to cut about 20 million), which means as 3rd time offenders they pay a 50% tax. So JD is currently at $11,750,00. If they pay him $21 million next year, assuming they don't cut another $30 million from their payroll, he will cost them over $30 million with the penalties.
I don't think there is any way that happens, unless they dump a Cabrera/Martinez/Verlander/Zimmermann salary somehow. The only question is do they try to trade him, or keep him this year then let him walk.
In other news (check out Storman Norman's link), Anthony Gose had his first appearance as a pitcher and apparently was winging it at 99. There aren't too many lefties out there who can do that. If you listen to the interview with Al Avila linked above, it was legit (they had their own guns on him). Interesting.
Today's What, No Alex? Lineup:
Ian Kinsler, 2B
Nick Castellanos, 3B
Miguel Cabrera, 1B
Victor Martinez, DH
JD Martinez, RF
Justin Upton, LF
Mikie Mahtook, CF
James McCann, C
Jose Iglesias, SS
Pitching: Jordan Zimmermann vs Lance McCullers Jr.
Today's pitching matchup contains the most pitching matchup names letters of the season. You're welcome, I thought you'd like to know that.