Game 2017.28: Tigers at A's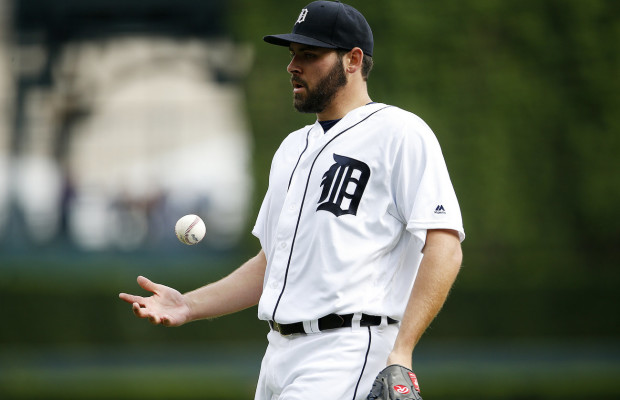 Game 28 was supposed to be yesterday, but that one was called swiftly. Could it have been because the Tigers had a West Coast train to catch at night? (The home team gets the call on postponing a game before it starts; once it starts it is the umpires' call).
Jud is already forecasting disaster for the trip, and past results would seem to support the pessimism.  They do seem to do alright in Oakland though, especially in the playoffs. And the A's aren't exactly tearing it up. Triggs looks tricky though—he's at 4-1 with a 1.84 ERA. Then it's two at Arizona (who is doing quite well), and three at the Angels, who are anything but Angels against the Tigers.
There are always a lot of Tiger fans at the Oakland games. Sometimes more Tiger fans than Athletic supporters.
Today's Triggonometry Lineup:
Andrew Romine, 2B
Nick Castellanos, 3B
Miguel Cabrera, 1B
Victor Martinez, DH
Justin Upton, LF
Tyler Collins, CF
Jim Adduci, RF
James McCann, C
Jose Iglesias, SS
Pitching: Michael Fulmer vs Andrew Triggs
"Every Day" Ian takes an extended day off as the Tigers dish out The Lettuce as the opening course.