Game 2017.23: White Sox at Tigers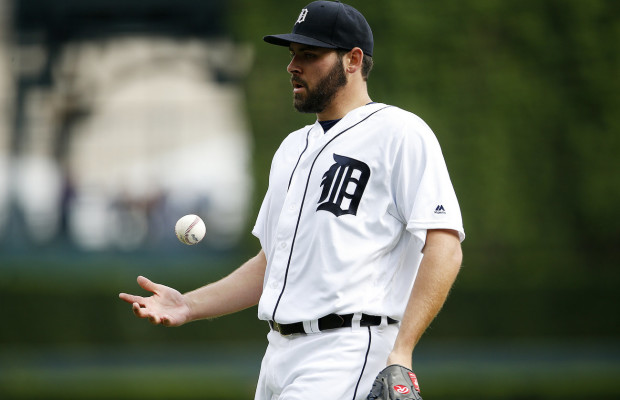 Nick brought his cast iron glove with him to the park yesterday, and kicked away two consecutive double play grounders, for three errors total (he should have had 4, on a ball that was somehow ruled a single). After the game Omar Vizquel consoled him: the great Vizquel himself had a game with 3 errors in which he cost the Indians 7 unearned runs. Yikes. Bad days happen (although it would be nice if Nick could be a little more Vizquel-like on his good days).
Alex Wilson took the loss, unfairly, after giving up only the 2 unearned runs and working his way out of the situation. Jimenez gave up another bomb and isn't impressing anyone yet.
Today's Lettucey Lineup:
Ian Kinsler, 2B
Mikie Mahtook, RF
Nick Castellanos, 3B
Victor Martinez, DH
Justin Upton, LF
John Hicks, 1B
James McCann, C
Andrew Romine, CF
Jose Iglesias, SS
Pitching: Michael Fulmer vs Derek Holland