Game 2016.80: Tigers at Rays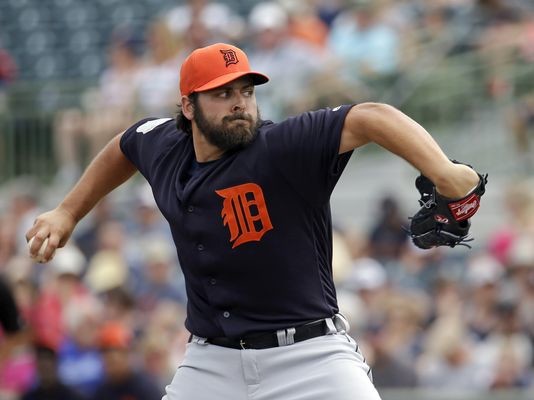 I admit…I did not see that one last night coming. Nor learn about it until this morning. Baseball is a funny game.
Would be nice to get a quality start from Zimmermann or Verlander sometime soon.
Fulmer v. Smyly today. Remember last year when Smyly was on his way to being an ace before an injury? He's got some ugly numbers this year, but don't be fooled. His WHIP is only 1.24, and he's actually improved his K/BB rate pretty significantly (it's at 5/1 right now, versus 3.67 career). He's suffering from a slightly high BABIP this year (.312), and he's given up .8 HR more per 9 than his career average. Thus, a few outliers are pushing up his ERA and loss total. Baseball is a funny game.
Fulmer has had 8 days off. Tigers going for 4 in a row.
Baseball-Reference game preview here.
1. Ian Kinsler, 2B
2. Cameron Maybin, CF
3. Miguel Cabrera, 1B
4. Victor Martinez, DH
5. Nick Castellanos, 3B
6. Justin Upton, LF
7. Mike Aviles, RF
8. James McCann, C
9. Jose Iglesias, SS