Game 2016.71: Mariners at Tigers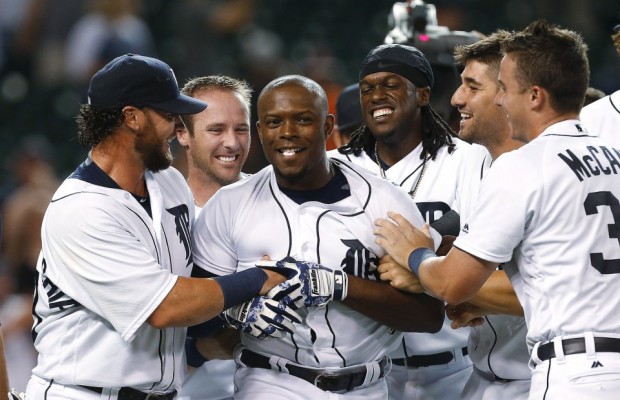 Mike Pelfrey certainly didn't win any new fans last night, but the Tigers pulled out the kind of game they usually use in dramatic fashion, with Justin Upton hitting his 2nd home run of the game, of the walk off variety. With JD Martinez likely out until August, the Tigers really need Upton to contribute, and he has now homered in 3 straight games and has a 10 game hitting streak.
The Tigers and Mariners traded leads 7 times in the game, in what was a bit of a home run derby. Until Upton's game winner the big shot of the game was by Miguel Cabrera, who hit one out toward the Kaline statue, off the concourse, and into the street, estimated at 454 feet, which would be the longest ball hit at Comerica. The win actually went to Anibal Sanchez, although maybe the bullpen should have gotten a group W for that; other than the two Wilsons the bullpen put together 7 pretty good innings.
Tonight sees the reliable Justin Verlander take on James Paxton, who was called up to start in place of Felix Hernandez. In Place of Felix Hernandez is my favorite Mariner pitcher.
Today's Lineup:

Kinsler, 2B
Maybin, CF
Cabrera, 1B
V Martinez, DH
Castellanos, 3B
Upton, LF
Aviles, RF
McCann, C
Iglesias, SS