Game 2016.3: Yankees at Tigers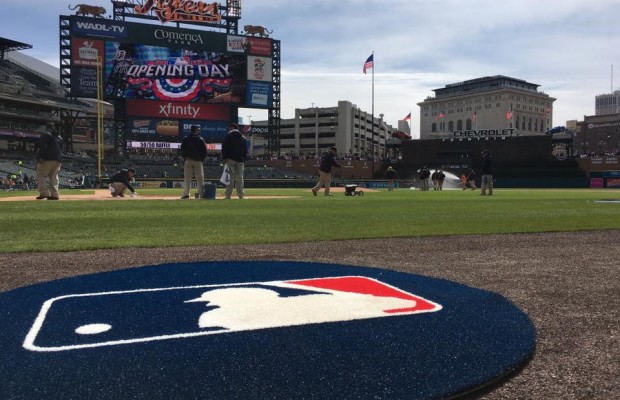 What could be better for Detroiters than perhaps one last chance to see the legendary Iggy Pop perform at the Fox Theater? Rolling out of bed at noon to Opening Day festivities.
Finally, the Tigers get their home opener, and it's gonna be a cold one: the temperature at game time looks to be about 29. At least Jordan Zimmerman should be used to a little cold (he is from the Wisconsin farm land) as he makes his Tigers debut.
The weather may not be cold enough to slow down the hot-hitting Victor Martinez, who gets his first start of the season against hard-throwing Luis Severino, the guy who broke Cameron Maybin's wrist in Spring Training.
There are perks to playing the Yankees: tomorrow afternoon's game will be broadcast on MLB Network, and the Sunday night game is ESPN's Sunday Night feature.
Those lucky enough to be in attendance today have a plethora of new food items to sample at Comerica, including fried bologna sandwiches, hot dogs topped with mac and cheese, and deep fried Oreos. I think I'll stick with my ham sandwich and Stroh's.
Today's Undefeated Home Opener Lineup:
Kinsler, 2B
Upton, LF
Cabrera, 1B
V Martinez, DH
JD Martinez, LF
Castellanos, 3B
McCann,  C
Iglesias, SS
Gose, CF
Pitching: Zordan Zimmerman